Manage your projects from start to finish with Wrike
About Wrike
Wrike is a cloud based collaboration and project management tool that helps users manage projects from start to finish, providing full visibility and control over tasks. The end-to-end solution takes projects from initial request to tracking work progress and reporting results.
With Wrike, project managers and team leads get an efficient tool to collect and organize project requirements, create project plans, and visualize schedules on the Gantt chart. As work progresses, project plans can be adjusted easily, and all involved teams will get notifications about work changes. The custom report builder helps users slice project data to present results to execs or teams.
With real-time work updates and personal dashboards, each team member will have a clear understanding of their work priorities. As tasks, files, and discussions are retrieved from email threads and unshared spreadsheets and brought to a central workspace, teams can spend more time doing the job instead of searching for work updates and information.
Key benefits of Wrike
Project and task management: Create, schedule, and delegate tasks, visualize your plans on the Gantt chart, track time and budgets spent on projects.
Team collaboration: Discuss tasks with your team, get real-time notifications on work updates, share files and edit them online, review and approve digital assets.
Real-time workspace: Streamline all requests, keep work files, tasks, and discussions organized, and manage your tasks on the go with free mobile apps.
Project and team reporting: Build custom, interactive reports by project, team, department, etc. and share it with execs or employees.
Advanced security: Role-based access control, SSO, 2FA, strong data center security and protection.
Customizations & integration: Custom workflows, fields, user groups, branding, 30+ integrations (including Salesforce, JIRA, etc.)
Team behind the app: Best-in-class 24/7 support team and professional product team releasing killer features every month
Markets
United Arab Emirates, Argentina, Austria, Australia, Bosnia & Herzegovina
and 55 others
, Belgium, Bulgaria, Brazil, Canada, Chile, China, Colombia, Czechia, Germany, Denmark, Estonia, Spain, Finland, France, United Kingdom, Greece, Hong Kong SAR China, Croatia, Hungary, Indonesia, Ireland, Israel, India, Iceland, Italy, Japan, South Korea, Liechtenstein, Lithuania, Luxembourg, Latvia, Monaco, Mexico, Malaysia, Netherlands, Norway, New Zealand, Peru, Philippines, Poland, Portugal, Paraguay, Romania, Serbia, Russia, Saudi Arabia, Sweden, Slovenia, Slovakia, Thailand, Turkey, Ukraine, United States, Uruguay, South Africa
Supported Languages
Danish, Dutch, English, French, German
and 10 others
, Italian, Japanese, Korean, Norwegian, Polish, Portuguese, Russian, Spanish, Swedish, Ukrainian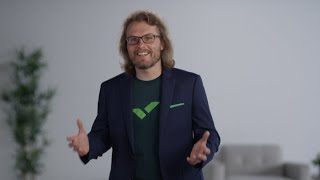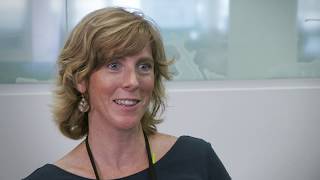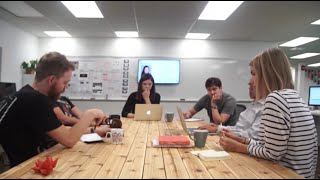 Total features of Wrike: 287
@mentions
API
Access Controls/Permissions
Accounting Integration
Activity Dashboard
Activity Management
Activity Planning
Activity Tracking
Activity/News Feed
Ad hoc Reporting
Agile Methodologies
Alerts/Notifications
Analytics/ROI Tracking
Approval Process Control
Approval Workflow
Asset Categorisation
Asset Library
Asset Management
Asset Sharing
Assignment Management
Audit Trail
Authentication
Automated Scheduling
Automatic Backup
Backlog Management
Bar Chart
Billing & Invoicing
Brainstorming
Budget Management
Budget Tracking/Job Costing
Budgeting/Forecasting
Bug Tracking
Business Plan Templates
Business Process Automation
Business Process Control
CRM
Calendar Management
Calendar Sync
Calendar/Reminder System
Campaign Management
Campaign Tracking
Capacity Planning
Change Management
Change Tracking
Channel Attribution
Channel Management
Charting
Client Management
Client Portal
Collaboration Tools
Colour Codes/Icons
Commenting/Notes
Communication Management
Configurable Workflow
Contact Management
Content Management
Contract/License Management
Contractor Management
Cost-to-Completion Tracking
Create Subtasks
Customer Journey Mapping
Customisable Branding
Customisable Dashboard
Customisable Forms
Customisable Reports
Customisable Templates
Customizable Fields
Daily Reports
Dashboard
Dashboard Creation
Data Connectors
Data Import/Export
Data Synchronisation
Data Visualisation
Deadline Management
Dependency Tracking
Deployment Management
Diagramming
Digital Asset Management
Discussions / Forums
Document Management
Document Review
Document Storage
Drag & Drop
Due Date Tracking
Editorial Calendar
Electronic Forms
Electronic Signature
Email Management
Email-to-Task Conversion
Employee Activity Monitoring
Employee Database
Employee Directory
Employee Handbook
Employee Onboarding
Employee Scheduling
Engagement Tracking
Enterprise Asset Management
Enterprise Risk Management
Equipment Tracking
Event Calendar
Event Management
Event Scheduling
Facility Scheduling
File Management
File Sharing
Financial Risk Reporting
Financial Templates
For MSPs
Forms Management
Forum / Discussion Board
Gantt/Timeline View
Goal Management
Goal Setting / Tracking
Group Scheduling
Historical Reporting
IT Asset Management
IT Reporting
IT Risk Management
Idea Management
Image Editing
Import Tasks
In-Game Analytics
Income & Balance Sheet
Individual Development Plans
Integrated Business Operations
Integrated Development Environment
Integrations Management
Issue Management
Issue Scheduling
Issue Tracking
Iteration Management
Job Description Management
Job Management
Job Scheduling
KPI Monitoring
Kanban Board
Key Performance Indicators
Knowledge Management
Maintenance Management
Maintenance Scheduling
Marketing Automation
Marketing Calendar
Marketing Reports
Markup Tools
Media Planning
Meeting Management
Messaging
Milestone Tracking
Minutes Management
Mobile Access
Mobile Time Tracking
Monitoring
Multi-Campaign
Multi-Department/Project
Multi-board
Multiple Projects
Negative Feedback Management
No-Code
Notes Management
Office Suite
Online Booking
Online Time Clock
Online Time Tracking Software
Operational Risk Management
Orientation Workflow Management
Ownership Tracking
Parent Task
Patch Management
Payment Collection in the Field
Percent-Complete Tracking
Performance Metrics
Performance: Time Period
Permit Management
Planned vs Actual Tracking
Planning Tools
Portfolio Management
Prioritisation
Private Dashboards
Process Change Tracking
Process Modeling & Designing
Product Roadmapping
Productivity Analysis
Progress Reports
Progress Tracking
Project Accounting
Project Estimating
Project Management
Project Planning
Project Planning/Scheduling
Project Scheduling
Project Templates
Project Time Tracking
Project Tracking
Project Workflow
Projections
Public Dashboards
Quality Control
Real Time Data
Real Time Editing
Real Time Notifications
Real Time Reporting
Real-Time Chat
Real-time Scheduling
Real-time Updates
Recurring Issues
Recurring Tasks
Release Planning
Remediation Management
Reminders
Remote Access/Control
Remote Support Software
Reporting & Statistics
Reporting/Analytics
Reporting/Project Tracking
Request Management
Requirements Management
Rescheduling
Resource Allocation & Planning
Resource Management
Resource Request
Resource Scheduling
Retrospectives Management
Risk Management
Risk Reporting
Roadmapping
Role-Based Permissions
Room Block Management
Routing
Rules-Based Workflow
SSL Security
Sales Reports
Schedule Distribution
Scheduled / Automated Reports
Search/Filter
Secure Data Storage
Session Recording
Single Sign On
Spreadsheet View
Sprint Planning
Staff Calendar
Status Tracking
Strategic Planning
Subcontractor Management
Supplier Management
Supports Agile
Supports Scrum
Surveys & Feedback
Tagging
Task Board View
Task Editing/Updating
Task Management
Task Planning
Task Progress Tracking
Task Scheduling
Task Tagging
Team Management
Template Management
Templates
Test Case Tracking
Test Run Tracking
Testing/QA Management
Text Editing
Third Party Integrations
Ticket Management
Ticketing
Time & Expense Tracking
Time Tracking
Time Zone Tracking
Timeline Management
Timer
Timesheet Management
To-Do List
Traditional Methodologies
Transformation Roadmapping
Unattended Access
User Management
Vacation/Leave Tracking
Vendor Management
Version Control
Video Support
Visual Workflow Management
Visualisation
Widgets
Work Order Creation
Workflow Configuration
Workflow Management
monday.com
#1 Alternative to Wrike
monday.com is a cloud-based Work OS, where teams create workflow apps in minutes to run their processes, projects, and...
Asana
#2 Alternative to Wrike
Asana is a work and project management solution for teams. You can organize everything—from company objectives to...
Ravetree
#3 Alternative to Wrike
Ravetree is an all-in-one work management solution for project-driven organizations and teams with tools for managing...
ClickUp
#4 Alternative to Wrike
ClickUp is a fundamentally new way to work - bringing separate apps like tasks, docs, spreadsheets, goal tracking,...
---
Already have Wrike?
Software buyers need your help! Product reviews help the rest of us make great decisions.
Write a Review!
Showing 5 reviews of 1,678
Industry: Information Technology & Services
Company size: 501-1,000 Employees
Used

Daily

for

1+ year

Review Source
Overall rating
Ease of Use

Customer Support

Likelihood to recommend

9.0

/10
Wrike; a comprehensive project management tool
Reviewed on 16/10/2020
Overall, we had a positive experience with the application. We deployed wrike at our desk, and able...
Overall, we had a positive experience with the application. We deployed wrike at our desk, and able to get optimum results. We were able to manage 250+ employees from a single application. With wrike we were able to track everything including project schedules, working hours, ongoing tasks with detailed reports and analytics with visualizations and work flows. So, I would prefer wrike when it comes to project management, and it has been a great asset for team collaboration and event handling.
Pros
Wrike is quick and easy to setup. It has clean interface with variant functionality. Well its initutive with smooth navigation and flexible for team collaboration where users are able to organize the workforce and utilize the resources at work.
Cons
With its rock- solid performance at work, I couldn't notice demerits with the app. However, its quite expensive when it comes to pricing. But the features we are getting up with the app purchase is at the top, and can't deny that its way better than other competitive project management tools.
Reasons for Choosing Wrike
Wrike is great for project managment, and it outruns other project managment tools in-terms of performance and simplicity of use.
Reasons for Switching to Wrike
Wrike was the absolute choice for our office, as it was easy to implement and has lot of integrated features we need at work.
Industry: Design
Company size: 2-10 Employees
Used

Daily

for

2+ years

Review Source
Overall rating
Value for Money

Ease of Use

Customer Support

Likelihood to recommend

7.0

/10
Wrike for small businesses
Reviewed on 13/01/2021
Pros
It's flexible and there are multiple ways to look at projects/task depending on how users like to see things. For example as a list, Gantt chart, table or Boards which is really handy as we have designers and programmers who work very differently.
The decision to go with Wrike was also skewed by the ability to have external collaborators join the team.
The ability to add custom fields makes it easy to add information required.
Different views enable tasks to be seen by project, person, folder etc.
Being able to track time on each task is also really useful and easy for everyone.
New features are being rolled out frequently and Wrike is fast catching up on the areas I thought were lacking initially.
Cons
The flexibility and customisation makes it a bit confusing to start with, and I also found that the initial set up we had was not optimal. This was the first time we used a Project Management system to this extent, so this may be more of a user error issue.
The "CRM" workaround I don't think is worth the trouble.
The pricing model is the one that I think lets Wrike down the most. I understand the reason for a minimum of 5 seats, but every increment after this is in 5 seats as well. For a small business, this is a real issue in my view. This is also the case for additional features, many of which are only used by Admin, but are invoiced for each seat.
Reasons for Choosing Wrike
The ability to have external collaborators join specific projects
Industry: Information Technology & Services
Company size: 11-50 Employees
Used

Daily

for

6-12 months

Review Source
Overall rating
Value for Money

Ease of Use

Customer Support

Likelihood to recommend

6.0

/10
It seems good for simple smaller projects
Reviewed on 12/08/2021
It was used for bug reporting and tracking of development tasks, it was okay.
It was used for bug reporting and tracking of development tasks, it was okay.
Pros
The ease of use, the UX is quite good and you can start using it without having to go trough some long training.
Cons
They upped their pricing considerably, but this was couple of years back they might have made it to be more affordable again, it's been a while since I used it.
Alternatives Considered
Jira
Reasons for Switching to Wrike
Better pricing, more customization options, additional support and wider community of users.
Industry: Higher Education
Company size: 1,001-5,000 Employees
Used

Daily

for

1+ year

Review Source
Overall rating
Value for Money

Ease of Use

Likelihood to recommend

5.0

/10
Wrike - A greate alternative to Microsoft Planner, just not Microsoft Teams
Reviewed on 22/07/2021
Task and Project Management is great on Wrike, however, communication is bare bones. The issue we...
Task and Project Management is great on Wrike, however, communication is bare bones. The issue we had was that we used Wrike, but still had to use Teams for communication and collaboration. If Wrike were to be enhanced with screen sharing, messaging, and video conference even only on paid tiers, it make a better case for us that would rather collaborate and plan in one software package.
Pros
The UI/UX was superb. The font and graphics were easy on the eyes. Planning tasks and adding task was very easy once past the learning curve.
Cons
I don't like that the Gantt chart was behind a subscription paywall. The only reason I subscribed was for the Gantt chart, which was very useful.
Reasons for Choosing Wrike
Most importantly, it was for the Gantt chart to easily visualize our projects, other large efforts, and daily tasks. Microsoft Project does have Gantt charts but can be unwieldy for smaller teams.
Reasons for Switching to Wrike
Microsoft Project while robust was too much software for a small team with too much setup. It does have the necessary reporting however, Wrike was more approachable and usable for our use case.
Industry: E-Learning
Company size: 11-50 Employees
Used

Daily

for

6-12 months

Review Source
Overall rating
Value for Money

Ease of Use

Customer Support

Likelihood to recommend

8.0

/10
Great system, but tread carefully
Reviewed on 15/07/2021
Overall good, but some frustrations with the structure of the training. Firstly the training...
Overall good, but some frustrations with the structure of the training. Firstly the training provided is good. Some basic guidance is free. Be careful which training you purchase. You cannot ask about some features during the basic training course, they want you to buy additional more advanced training just to cover those questions you might have.
Pros
It's packed with functionality, good collab tool with our internal teams. Task management is excellent. Time management is easy and is exactly in the right place - at the task level. Too many great features to list here.
Cons
The fact that it's packed with features does make it challenging to deploy. The Wrike are helpful and very friendly but I think the culture within the company is to sales focused. It feels like the Wrike teams are under pressure to sell. This is not an issue with the people you deal with but a top-down approach that feels flawed. You will have to pay if you want training!
Wrike FAQs
Below are some frequently asked questions for Wrike.
Q. What type of pricing plans does Wrike offer?
Wrike offers the following pricing plans:
Q. Who are the typical users of Wrike?
Wrike has the following typical customers:
51-200, 201-500, 501-1,000, 1,001+
Q. What languages does Wrike support?
Wrike supports the following languages:
Danish, Dutch, English, French, German, Italian, Japanese, Korean, Norwegian, Polish, Portuguese, Russian, Spanish, Swedish, Ukrainian
Q. Does Wrike support mobile devices?
Wrike supports the following devices:
Android (Mobile), iPhone (Mobile), iPad (Mobile)
Q. What other apps does Wrike integrate with?
Wrike integrates with the following applications:
Adobe Campaign, Adobe Creative Cloud, Ambassador, Basecamp, BigCommerce, Bitbucket, Bitium, Box, Business Hangouts, Calendly, Campaign Monitor, Constant Contact, DocuSign, Dropbox Business, Evernote Teams, FogBugz, Formstack Forms, Freshsales, FullContact, GitHub, Gmail, GoToMeeting, GoToTraining, GoToWebinar, Google Calendar, Google Drive, Google Workspace, Harvest, HipChat, HubSpot CRM, HubSpot Marketing Hub, IBM Connections, Jira, Jive, JotForm, Kissmetrics, LinkedIn for Business, LiveChat, Mailchimp, Marketo Engage, MediaValet, Microsoft 365, Microsoft Azure, Microsoft Excel, Microsoft OneNote, Microsoft Outlook, Microsoft Project, Microsoft Teams, Nimble, Okta, OmniFocus, OneDrive, OneLogin, PingFederate, Pipedrive, QuickBooks Online Advanced, Quickbooks Online, Resource Guru, Salesforce Sales Cloud, Shopify, Slack, SolarWinds Service Desk, SugarCRM, SugarSync, Sumo, SurveyMonkey, Tableau, Toggl Track, Unbounce, UserVoice, WordPress, Wufoo, Xero, Yammer, Zapier, Zendesk, Zoho Books, Zoho CRM, Zoho Forms, Zoho Invoice, amoCRM
Q. What level of support does Wrike offer?
Wrike offers the following support options:
Email/Help Desk, FAQs/Forum, Knowledge Base, Phone Support, 24/7 (Live rep), Chat
Related categories
See all software categories found for Wrike.