Project & Issue Tracking Software - See why we're #1!
About Jira
With Jira, there's no shortage of ways to stay in the loop. Whether you prefer to receive updates via email, chat, or by checking in on your mobile device, Jira has you covered. At your desk or on the go with the new mobile interface, Jira helps your team get the job done.
Issues are everywhere: Tasks, ideas, and requests are hiding in documents, people's heads, and deep in your inbox. Use Jira to capture and organize your team's issues, prioritize and take action on what's important, and stay up to date with what's going on around you. Jira makes all of this easy, so your team can spend less time managing the work and more time building great software.
Work the way you want: Your process is at the heart of everything you do. Don't shoehorn your team's work into the default workflow defined by your project tracker. Jira has workflows to match your existing processes, that you can easily adapt as your team evolves. Use the tool that fits your team, don't change your team to fit your tool.
Productive, powerful planning: Teams that need to be effective and efficient choose Jira to help them capture, assign, and prioritize their work. Ensure that everyone on your team knows exactly what needs to be done when, then watch the job get done flawlessly. And when you add the power of agile to Jira– with the Jira Agile add-on – you can even plan agile sprints!
Collaborate easily: On any team, it's important that people can easily share information and reach out for help when they need it. JIRA's simple, intuitive interface allows you to collaborate with teammates and get the job done more efficiently. If you think that's awesome, you'll love it even more when you combine JIRA's @mentions and assignment features with the power of Confluence and HipChat.
Visibility at the speed of light: Watch the issues that are most important to you, monitor activity streams, and share information with powerful dashboards, wallboards, and more. With Jira, you'll always know what's going on.
Collect, service, and report: With Jira Service Desk, the Jira platform becomes a modern, flexible service desk experience that streamlines customer requests and boosts your IT team's efficiency.
Agile project management: These days, just keeping track of your work isn't enough – you've got to be agile. Jira Agile adds agile project management to the power of JIRA.
Key benefits of Jira
Agile at Scale
Scrum and Kanban improve project success and deliver value iteratively. Jira and Jira Agile scale Agile across your organization. Jira also integrates with GitHub to link issues to commits.
Industry Leading Workflow Engine
Don't let your issue tracking software dictate your process. With Jira's workflow engine you can easily build the process that fits your team.
Polished User Experience
Create, update, and work through issues using a fast and intuitive web interface with lightning-quick keyboard shortcuts.
Flexible Dashboards
Create a personalized view of Jira. Share dashboards to track project status, create custom reports, and monitor team wallboards.
Powerful Searching and Reporting
Use Jira's Query Language (JQL) with simple autocomplete to build advanced queries. Create a personalized view of Jira and share dashboards to track project status, create custom reports, and monitor team progress with wallboards.
Deployment Options
Simple Windows and Linux installers are available for an OnPremise solution, or you can get started hassle-free with JIRA OnDemand. Easily switch between OnPremise or OnDemand as your organization evolves.
Integrate with Everything
Get more from Jira with flexible REST and Java APIs – plus over 600 plugins and add-ons in the Atlassian Marketplace– to connect with the applications and tools you use every day.
Markets
United Arab Emirates, Australia, Belgium, Brazil, Canada
and 23 others
, Switzerland, China, Germany, Denmark, Spain, Finland, France, United Kingdom, Ireland, India, Iceland, Italy, Japan, Luxembourg, Mexico, Netherlands, Norway, New Zealand, Philippines, Sweden, Singapore, United States, South Africa
Supported Languages
Czech, Danish, English, French, German
and 7 others
, Italian, Japanese, Polish, Portuguese, Russian, Spanish, zh-hant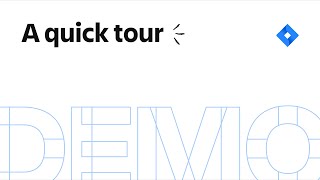 Total features of Jira: 150
@mentions
API
Access Controls/Permissions
Activity Dashboard
Activity Tracking
Ad hoc Analysis
Ad hoc Reporting
Administrator Level Control
Agile Methodologies
Alerts/Notifications
Application Management
Approval Process Control
Assignment Management
Audit Trail
Backlog Management
Budgeting/Forecasting
Bug Tracking
Build Log
Business Process Automation
Calendar Management
Campaign Management
Change Management
Charting
Code Development
Code Editing
Code Promotion
Collaboration Tools
Colour Codes/Icons
Commenting/Notes
Communication Management
Compatibility Testing
Compliance Management
Compliance Tracking
Configurable Workflow
Configuration Management
Conflict Tracking
Continuous Delivery
Continuous Deployment
Create Subtasks
Customisable Dashboard
Customisable Reports
Dashboard
Data Connectors
Data Import/Export
Data Modeling
Data Visualisation
Debugging
Defect Tracking
Deliverables Management
Deployment Management
Document Management
Drag & Drop
Due Date Tracking
Employee Management
File Sharing
Financial Management
For IT Project Management
Forecasting
Forms Management
Gantt/Timeline View
Goal Management
Goal Setting / Tracking
Idea Management
Inventory Management
Issue Management
Issue Scheduling
Issue Tracking
Iteration Management
KPI Monitoring
Kanban Board
Knowledge Base Management
Knowledge Management
Marketing Automation
Marketing Calendar
Media Planning
Milestone Tracking
Mobile Access
Mobile Development
Monitoring
Multi-Channel Marketing
Percent-Complete Tracking
Planning Tools
Portfolio Management
Predictive Analytics
Prioritisation
Private Dashboards
Process Change Tracking
Process Modeling & Designing
Product Roadmapping
Progress Tracking
Project Management
Project Planning
Project Planning/Scheduling
Project Time Tracking
Project Workflow
Projections
Public Dashboards
Purchasing & Receiving
Quality Assurance
Real Time Reporting
Recurring Issues
Recurring Tasks
Release Management
Release Planning
Reporting & Statistics
Reporting/Analytics
Reporting/Project Tracking
Requirements Management
Requirements Review
Resource Management
Roadmapping
Search/Filter
Software Development
Source Control
Spend Management
Stakeholder Defined Attributes
Status Tracking
Strategic Planning
Supports Agile
Supports Scrum
Surveys & Feedback
Task Editing/Updating
Task Management
Task Progress Tracking
Task Scheduling
Team Management
Test Case Tracking
Test Library Maintenance
Test Run Tracking
Testing Management
Testing/QA Management
Third Party Integrations
Ticket Management
Time & Expense Tracking
Time Tracking
Timeline Management
Timesheet Management
Traceability
Traditional Methodologies
Training Management
User Level Management
Vendor Management
Version Control
Visual Workflow Management
Visualisation
Web App Development
Web/Mobile App Development
Widgets
Workflow Configuration
Workflow Management
monday.com
#1 Alternative to Jira
monday.com is a cloud-based Work OS, where teams create workflow apps in minutes to run their processes, projects, and...
Wrike
#2 Alternative to Jira
Wrike is a collaboration & project management tool that helps users manage projects from start to finish, providing...
Asana
#3 Alternative to Jira
Asana is a work and project management solution for teams. You can organize everything—from company objectives to...
ClickUp
#4 Alternative to Jira
ClickUp is a fundamentally new way to work - bringing separate apps like tasks, docs, spreadsheets, goal tracking,...
---
Already have Jira?
Software buyers need your help! Product reviews help the rest of us make great decisions.
Write a Review!
Showing 5 reviews of 10,883
Industry: Semiconductors
Company size: 501-1,000 Employees
Used

Daily

for

2+ years

Review Source
Overall rating
Value for Money

Ease of Use

Customer Support

Likelihood to recommend

10.0

/10
Jira for bug tracking and project management
Reviewed on 18/07/2019
I highly recommend Jira for a bug tracking tool and especially for Agile software teams. For us it...
I highly recommend Jira for a bug tracking tool and especially for Agile software teams. For us it has really made a difference in terms of: team collaboration, Agile methodology adoption, decreased time to market of new projects/new features and on the overall teams' spirit. We have seen a wide adoption for the other departments as well, non software development.
Pros
We used several bug tracking tools in the past but Jira is by far the best one. What I like most:
- user friendly interface, provides a nice user experience
- Agile SCRUM/Kanban support out of the box
- extremely configurable on almost everything
- extendable through custom scripting, either built-in or via addons
- very collaborative
- there are thousands of addons in the marketplace; you can even write your own
Cons
Being so flexible to be configured, the learning curve for admins is a little steep.
The price is based on the number of users and if you experience wide user adoption in a big company, you end up in paying more for upgrading to the next tier, than if you would pay for that tier first time.
Industry: Computer Software
Company size: 10,000+ Employees
Used

Daily

for

2+ years

Review Source
Overall rating
Value for Money

Ease of Use

Customer Support

Likelihood to recommend

9.0

/10
JIRA enables business to add velocity to their service management tasks and workflows
Reviewed on 7/09/2021
JIRA is a modern take on a ITSM solution. It is feature loaded yet has a very intuitive User...
JIRA is a modern take on a ITSM solution. It is feature loaded yet has a very intuitive User Experience. It has good User Interface as well. JIRA acts as the common interface between Developers, IT ops and business teams and helps different parts of the business colloborate better. It acts as the source of truth for all involves parties and does its basic tasks quite well. It adds velocity to the overall process of task management irrespective of the industry it is used in.
Pros
1. Great User Interface and User Experience.
2. The ability to create custom queues and automatically re-direct issues to these queues saves a lot of time. 3. The inbuilt SLA management and the option of integrating it to third party alert and notification software is impressive.
4. Adding attachment, links and other resources to JIRA ticket is easy and straightforward.
5. It has great audit trail tracking and can act as a source of truth for all parties involved.
Cons
1. The issue search feature could have been a little more customizable and faster.
2. The options available to format the comments on an issue are limited and not very intuitive.
Industry: Higher Education
Company size: 1,001-5,000 Employees
Used

Daily

for

6-12 months

Review Source
Overall rating
Value for Money

Ease of Use

Customer Support

Likelihood to recommend

5.0

/10
More then you will ever need / Tool to handle thousands of problems one by one
Reviewed on 21/05/2018
Pros
*Functionality
The best feature of Jira is a huge number of integrations, massive amount of possibilities, statistics and tricks that you can you inside the platform.
There is an integrated tracking, kanbans, lists, sorting direct contact with chat (stride) and feature to work with git right from every task or issue.
* New UI
Recently Jira got an update, a new chat (Stride, instead of Hipchat) and a new UI for the tasks. I can see that company goes in the right direction to adopt all of it's powers.
*Customization
Jira, being confusing at first hides a lot of it's features inside most of which you can change and adjust to your business needs. It is a great solution for a big corporation with dozens of departments, hundreds of employees and thousands of issues and tasks daily. However, in all other cases Jira can be a nightmare at this point.
Cons
*Slow
Out off all CRM platforms and tools to handle tasks and issues Jira is the slowest by far. Is it initial problem or has it appeared after adopting so many technologies under one roof - I can't be sure. But one thing is clear - Jira is awfully slow.
*To many features
Yes, it is a disadvantage when it comes to Jira. When a new customer comes to Jira I believe, he is most definitely confused. Especially, if he/she tried ANYTHING else before. Of course, I see that company does a lot to make it easier and more comfortable, but as it is now, Jira is a terrible solution for fast adoption, scary for a small or middle sized team and most definitely not a great choice for personal use.
Jira is Huge. If you are huge - great features, customizing, different apps and plugins will help you solve a lot with Jira. If you are just starting or don't have that many tasks and issues and people in your company - you should probable check other options.
Industry: Insurance
Company size: 201-500 Employees
Used

Daily

for

1-5 months

Review Source
Overall rating
Value for Money

Ease of Use

Likelihood to recommend

8.0

/10
Review for Jira as a developer
Reviewed on 14/07/2021
We moved our IT department to start using Jira for the teams that work in development. We have not...
We moved our IT department to start using Jira for the teams that work in development. We have not yet moved our Helpdesk or "system uptime" teams over since we are still looking at what product works best. So with the smaller team, I believe it has helped in keeping our tickets in order. It is simple to see what is currently being worked on in each project. We do not have the highest plan so we do not have all features, but I think our current feature set is large with room to evolve.
Pros
Jira is excellent at keeping track of our issues and linking between them on a kanban board. It was our introduction to a Kanban system of tickets. There are also many features we see ourselves using that we are on the verge of delving into, allowing us to focus on the tickets now but expand in the near future.
I like that tickets are easily linked to each other. Our previous system made it difficult to know which tickets were related, while Jira has several options for relating tickets (related to, duplicates, blocked / blocks/ etc)
Cons
I think the price can get high depending on how big your team is. We were just over the free limit which becomes a large cost, especially once you include subscriptions to confluence etc.
I think the load times and UI can get buggy at times, there are multiple times a day I have to click through menus several times for it to register. This is by far the most frustrating thing, especially when you have many tickets on a page.
One issue we had was that our current ticket system allows us to CC users onto tickets so they (+ anyone else we add) can get an update. This was not possible through regular Jira, however something similar could be done with effort on the Jira Service Management side.
Industry: Financial Services
Company size: Self Employed
Used

Daily

for

2+ years

Review Source
Overall rating
Value for Money

Ease of Use

Customer Support

Likelihood to recommend

8.0

/10
Enablement of Team collaboration for Agile projects.
Reviewed on 16/09/2021
JIRA is a great tool that allows for greater team collaboration within Agile projects. It is easy...
JIRA is a great tool that allows for greater team collaboration within Agile projects. It is easy to use and very intuitive. Sometimes connectivity can be a problem especially with the cloud based versions. JIRA definitely provides more value than shortcomings.
Pros
1. Different user roles can be defined to allow for segregation of duties.
2. Epics can be defined to assist with long and intermediate project planning.
3. Duration of sprints can be defined according to project requirements.
4. Statuses for user stories can be used for tracking progress as well as workflow management.
5. Allows for bulk import of epics and user stories which can fast track administrative tasks where this information has been captured elsewhere e.g. CSV format
Cons
1. Only users from within the organization can be assigned to tasks and user stories. This can cause unnecessary delays where external users need to provide urgent input or contribution.
2. Statuses (user stories) cannot be defined specifically for a board where multiple boards exist within a project.
3. Only two types of users can be assigned to user stories, which are assignees and reporters. JIRA does not allow for multiple users (assignees) to be assigned to one user story.
Jira FAQs
Below are some frequently asked questions for Jira.
Q. What type of pricing plans does Jira offer?
Jira offers the following pricing plans:
Jira Software offers flexible pricing. Small teams: $0 per user/month for up to 10 users Growing teams: $7 per user/month for 11 to 10,000 users
Q. Who are the typical users of Jira?
Jira has the following typical customers:
Self Employed, 2-10, 11-50, 51-200, 201-500, 501-1,000, 1,001+
Q. What languages does Jira support?
Jira supports the following languages:
Czech, Danish, English, French, German, Italian, Japanese, Polish, Portuguese, Russian, Spanish, zh-hant
Q. Does Jira support mobile devices?
Jira supports the following devices:
Android (Mobile), iPhone (Mobile), iPad (Mobile)
Q. What other apps does Jira integrate with?
Jira integrates with the following applications:
Balsamiq, Bitbucket, CA Flowdock, Confluence, ConnectWise Manage, Dovico, EazyBI Cloud, Get Satisfaction, GitHub, Gliffy Diagram, Harvest, HipChat, Hubstaff, JIRA Service Management, Lucidchart, Microsoft Outlook, Salesforce Sales Cloud, Weekdone, Zendesk, Zephyr
Q. What level of support does Jira offer?
Jira offers the following support options:
Email/Help Desk, FAQs/Forum, Knowledge Base, Phone Support, 24/7 (Live rep), Chat
Related categories
See all software categories found for Jira.