About QSIDental Web
QSIDental Web Web-based practice management software allows you to:
Securely access client records, data and information with a mouse click or with a smartphone.
Enjoy on-demand, anytime, anywhere accessibility via the Internet.
Achieve HIPAA compliance, thereby reducing potential liability.
Provide patients the opportunity to register online.
Enables real-time eligibility.
Mobile access.
Greater data security.
Rapidly deployed and easily scalable.
Designed for multi-specialty, multi-location practices.
Advanced clinical functionality.
We employ the latest in online security technology to ensure your data is safe. Our methods to safely store your data include: SSL/TLS encryption, VeriSign Certificate Authority, redundant data processing, firewall, intrusion detection/protection system and anti-virus protection, among others.
Pricing starting from:
N/A
Key benefits of QSIDental Web
Scheduling
QSIDental Web makes it easier to create, view and manage appointments:
Schedule appointments for any office location from any location within the enterprise.
Block out provider's preferred production times.
Conduct a comprehensive analysis of all appointment-related activities at one, some, or all of your locations.
Change patient appointment status as patients travel through their visit; no more flags on doors or paging systems needed.
Users can create their own schedule view; look at one or two provider schedules or all 20.
Insurance
QSIDental Web takes the confusion out of patient eligibility and fee schedules:
Connect in real time to payers for patient eligibility.
Easily create low cost e-claims.
Manage an unlimited number of fee schedules and various payment methodologies, whether that be percentage of fees, fixed fees, or combined.
Simplify all aspects of capitation - copayments, non-covered services, upgraded services, specialty services, and supplemental payments.
Multi-Specialty
QSIDental Web coordinates numerous specialties and processes:
Manage all dental specialties - including orthodontics.
Maintain multiple provider fee schedules across multiple insurance plans.
Process multiple patient payment and finance schedules simultaneously and consolidate them into a single ledger and statement.
Location
QSIDental Web manages fee schedules and payments in one convenient Web-based location.
Flexible and customizable to any type of organizational reporting structure: national, regional, state, local, etc.
Accommodates all activities required for a centralized business office and/or centralized call center.
Centralized data in one location - eliminating the need to input the same data multiple times and enabling data access instantaneously across the entire organization.
Markets
United States, Canada
Supported Languages
English
Pricing starting from:
N/A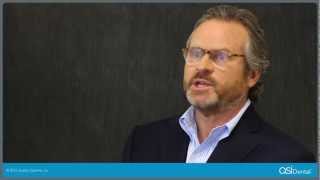 Total features of QSIDental Web: 1
Curve Dental
#1 Alternative to QSIDental Web
Curve is a dental practice management software company that delivers office management via the web. How cool is that?...
ACE Dental
#2 Alternative to QSIDental Web
ACE Dental provides practice management software that blends appointment scheduling, claim management and prescription...
Pabau
#3 Alternative to QSIDental Web
Pabau is a medical practice management software designed to help healthcare practitioners handle billing, patient...
MOGO
#4 Alternative to QSIDental Web
MOGO Azure is an all-in-one cloud based dental management solution hosted with the Microsoft Cloud, giving dentists and...
QSIDental Web FAQs
Below are some frequently asked questions for QSIDental Web.
Q. What type of pricing plans does QSIDental Web offer?
QSIDental Web offers the following pricing plans:
Free Trial: Not Available
Based on your needs assessment, we will determine the appropriate pricing and implementation timeline.
Q. What are the main features of QSIDental Web?
QSIDental Web offers the following features:
Advanced graphical, clinical charting
Chart filters: practice standard or customizable
Configurable and customizable user profiles
Create documents and images
Customizable user interface for shortcuts
Customize palettes for different users
Dentition set as primary, permanent or mixed.
Entry for conditions and treatments in a graphical chart
Graphical representation of exam findings
Input perio data findings using voice recognition
Online patient registration
Patient overview
Perio charting
Remotely accessible
Scheduling and Insurance tools
SmartNotes
Summary detail of chart activity
Supports multiple last names and guarantors
View existing, planned and completed treatments
View history by tooth number or sections/regions of mouth
Q. Who are the typical users of QSIDental Web?
QSIDental Web has the following typical customers:
Small Business, Large Enterprises, Mid Size Business
Q. What languages does QSIDental Web support?
QSIDental Web supports the following languages:
English
Q. Does QSIDental Web support mobile devices?
We do not have any information about what devices QSIDental Web supports
Q. What other apps does QSIDental Web integrate with?
QSIDental Web integrates with the following applications:
BirdEye
Q. What level of support does QSIDental Web offer?
QSIDental Web offers the following support options:
FAQs, Online Support, Phone Support
Related categories
See all software categories found for QSIDental Web.