Ecommerce Automation Platform to Improve Customer Experience
About Orderhive
What is Orderhive? What it does?
Orderhive is a multi-channel order, shipping and inventory management software for SMBs, e-commerce sellers, retailers, and wholesalers. It lends all-in-one enterprise solutions for multi-channel selling and back-end order fulfillment while maintaining a centralized and real-time inventory tracking system. Orderhive facilitates seamless integrations with leading marketplaces like Amazon, eBay, Etsy etc, shopping carts like Shopify, Magento, WooCommerce, etc, shipping partners like FedEx, USPS, UPS, DPD etc, accounting software like Quickbooks & Xero - all under a single umbrella. Orderhive prides itself on crafting most advanced SaaS-based solution at the most competitive pricing - and has successfully served 2500+ clients (B2B & B2C) of all sizes and categories across the globe.
Orderhive enjoys top rankings and 5-star user reviews in the order, shipping, and inventory management software categories across leading app discovery and rating platforms like Capterra, Goodfirms and GetApp owing to its robust features, really quick sync time, ease of use, indomitable pricing, & 24X7 available great customer support
Orderhive inventory management software is highly scalable, enabling clients to meet existing and future needs.
Key benefits of Orderhive
What can Orderhive do for you?

Integrate channels (Amazon, Amazon FBA, eBay, Shopify, Etsy, etc.)

Automate and maintain centralized inventory on selling channels

Manage inventory across multiple warehouses/locations seamlessly

Create product bundles and manage their inventory

Auto-synchronization of inventory all channels in real-time

Integrate shipping providers (FedEx, USPS, UPS, etc), also get commercial USPS rates

Generate and print labels of multiple shipping carriers

Automatically updates order status and shipping information back to channel

Ship domestic and international orders

Manage dropshipping and allow dropshippers to have an easy interface for order processing

Generate reports through business analytics

Manage order payments / Send quick payment link to customers
Markets
United States, Canada, United Kingdom, Australia, China
and 5 others
, India, Japan, Germany, Brazil, Mexico
Supported Languages
English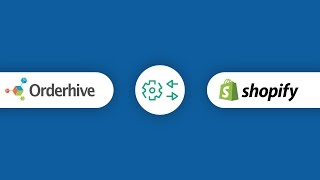 Total features of Orderhive: 119
API
Access Control
Account Reconciliation
Accounting Integration
Accounting Management
Action Item Tracking
Activity Dashboard
Activity Tracking
Ad hoc Reporting
Alerts / Escalation
Application Integration
Applications Management
Asset Management
Audit Trail
Auditing
Authentication
Automated Scheduling
Automatic Backup
Automatic Notifications
Availability Management
Barcode Printing
Barcode Scanning
Barcode Support
Batch Processing
Bill of Material Analysis
Billing & Invoicing
Bills of Material
Business Intelligence
CRM Integration
Categorisation
Channel Management
Communication Management
Credit Card Integration
Credit Card Processing
Custom Development
Custom Fields
Customer Activity Reporting
Customer Database
Customer History
Customer Service Analytics
Customisable Branding
Customisable Categories
Customisable Reporting
Customisable Templates
Cycle Count
Data Import
Data Import/Export
Data Mapping
Data Synchronisation
Delivery Tracking
Demand Forecasting
Demand Planning
Discount Management
Electronic Payments
Filtered Views
Inventory Management
Inventory Optimisation
Inventory Replenishment
Inventory Tracking
Invoice Management
Label Printing
Labeling
Location Tracking
Multi-Channel Distribution
Multi-Channel Management
Multi-Company
Multi-Country
Multi-Currency
Multi-Language
Multi-Location
Multiple User Accounts
Order Entry
Order Management
Order Processing
Order Tracking
PDF Conversion
POS Integration
Partial Payments
Performance Reports
Procurement Management
Production Control
Production Tracking
Purchase Order Management
Purchasing Management
QuickBooks Integration
Real Time Analytics
Real Time Data
Real Time Monitoring
Real Time Notifications
Real Time Reporting
Real Time Updates
Receiving
Reminders
Reporting & Statistics
Retail Inventory Management
Returns Management
Role-Based Permissions
Sales Analytics
Sales Integration
Sales Orders
Sales Reporting
Sales Tracking
Shipping Labels
Shipping Management
Shopping Cart
Status Reporting
Status Tracking
Stock Management
Summary Reports
Supplier Management
Tagging
Template Management
Third Party Integration
Vendor Management
Visual Analytics
Warehouse Management
Workflow Management
eCommerce Integration
eCommerce Management
HarmonyPSA
#1 Alternative to Orderhive
HarmonyPSA supports the entire business lifecycle, from lead generation to contract renewal. It is designed...
Zoho Inventory
#2 Alternative to Orderhive
Zoho Inventory streamlines operations for businesses, enabling them to manage their inventory, sales & purchase orders...
QuickBooks Commerce
#3 Alternative to Orderhive
QuickBooks Commerce (formerly TradeGecko) is powerful cloud-based inventory and order management software for growing...
ServiceM8
#4 Alternative to Orderhive
ServiceM8 is a cloud-based solution that helps field service organizations manage their business. ServiceM8 guides...
---
Already have Orderhive?
Software buyers need your help! Product reviews help the rest of us make great decisions.
Write a Review!
Showing 5 reviews of 199
Industry: Wholesale
Company size: 11-50 Employees
Used

Daily

for

1-5 months

Review Source
Overall rating
Value for Money

Ease of Use

Customer Support

Likelihood to recommend

10.0

/10
Great, just great! Their customer service is much better than other alternatives.
Reviewed on 25/03/2018
- Inventory Sync across all marketplaces.
- Saved us money in operating expenses.
- Helped us reach...
- Inventory Sync across all marketplaces.
- Saved us money in operating expenses.
- Helped us reach higher ranks in many marketplaces including eBay and Amazon.
- Allows us to provide better customer service.
- Allows us to work with Drop Shipper with ease.
- Allows us to make better PO (since we know exactly how many products were purchased across all marketplaces).
Pros
Customer support: They have responded within few hours and was available on the phone / Skype whenever I needed them.
Software: They offer integrations with all the main marketplaces and there isn't any limitation on the number of users. for each marketplace. They have templates for each situation you may encounter as a business such as an invoice, PO and many more.
It's possible to export any information you need, create new orders via their system which is very valuable to manufacturers, as they work with Dealers.
Price: I've checked all their competitors: Skubana, Zentail, SolidCommerce, Sellbrite and more, and I can tell you with complete confidence that at this time, Orderhive offers the best price for the features they provide.
Ease of use: Their system is more advanced than most of their competition. They provide many features so it takes few days to get the hang of it but in return, you have control of everything.
Their only real competition, in my opinion, is Sellbrite but the price difference doesn't justify it.
My overall impression of them is very good and I suggest that if you manage more than two marketplaces and have an issue maintaining inventory count, try them. I'm certain you won't regret it.
Cons
In my opinion, they are missing a listing tool, better analytics tools, and PO to be a complete package but I'm not complaining since you can solve two of those issues with a little bit of knowledge in Excel.
Industry: Retail
Company size: 2-10 Employees
Used

Daily

for

1-5 months

Review Source
Overall rating
Value for Money

Ease of Use

Customer Support

Likelihood to recommend

10.0

/10
Not perfect, but lightyears ahead of anything else on the market.
Reviewed on 21/01/2020
Orderhive has helped us reduce latency in order fulfilment, allowed us to setup automations which...
Orderhive has helped us reduce latency in order fulfilment, allowed us to setup automations which add users automatically to mailing lists in other platforms, and therefore ask for feedback, provide offers etc. It allows us to create invoices automatically, to manage our inventory across multiple platforms, to keep track of customers, to print shipping labels and all paperwork needed on customised forms that we built (The paperwork that can be generated is pretty standard, but all can be customised by you, if it's fairly minor or even i some cases major changes needed. You don't have to pay them for this.) We work much better now and I hope as we integrate more and grow, Orderhive will grow alongside us. Customer service is definately the high point. If I can be polite and say they are very patient, helpful and we are NOT an easy business/customer to fit software to. if they can manage you - you will be fine. Orderhive is not perfect, but it is more perfect than anything else on the market. It's also not the cheapest - but you get what you pay for - a million features, more can be built if you need them - I wouldn't hesitate to recommend Orderhive to anyone, and regularly do. Awesome.
Pros
Orderhive allows us to integrate almost everything with almost everything. Probably the best feature of Orderhive is the least tangible or measureable: the staff. The customer service I have received has been outstanding thus far. The team are knowledgeable and transparent and will always at least try to help you get to where you need to be. [SENSITIVE CONTENT HIDDEN] is smart and incisive and always goes above and beyond to get you there. I'm not sure when he sleeps, but is always around when you need him. The rest of the team are supportive and available. The automations are our other most liked feature. The ability to set rules based actions, create auto invoices, send emails when something happens, move orders around automatically is great. I genuinely could not find another piece of similar software that will do as much as orderhive does, for the price point that it does it at. It is not perfect by any means, but even in their flaws, they excel: there is, built in, a feedback feature which when opened, will allow you to search for issues highlighted by other users and from there you can see if it is development, planned, executed etc. If something needs doing they listen to users almost constantly and will implement it. It feels like they are building and evolving the platform on almost a daily basis and based on customer feedback, which is awesome.
Cons
The one downfall of Orderhive is its biggest plus - It's massive. There is no way you will learn it all in a week or even a month. It is so packed with features that it's impossible to know how many ways it will fix workflows or what it can help you with, simply because it is so flexible; this takes time to learn. The demo version is not long enough (2 weeks) and you'll need to pay for the team to set you up ($99). This is a bit catch 22, when you do the demo with demo data, it looks like a fairly standard bit of kit - nice but nothing super special. It's only when you actually get your data in there and start using it that you begin to understand how and why it will help. You need to pay for this though, and i as a demo user, did not want to pay to be set up in a piece of software that by definition I hadn't decided i was using yet. Doing the demo with the team definitely helped and I recommend it to everyone. It's impossible to get an idea of it on your own. The help database is good, lots of videos, but way more depth is needed in articles to understand how features work the way they do. For example, what rules the automations follow. What order they get activated in. If one is triggered and another 2nd later automations instructions conflict with it, what happens. The automations side is new and I feel like they're still building it out though, so probably more articles will come later. The features though are great, and we genuinely couldnt run our business without them.
Industry: Information Technology & Services
Company size: 2-10 Employees
Used

Other

for

6-12 months

Review Source
Overall rating
Value for Money

Ease of Use

Customer Support

Likelihood to recommend

0.0

/10
Be Cautious of Orderhive
Reviewed on 17/04/2019
2 weeks ago, I sent an email to our original sales representative, stating that I wished to cancel...
2 weeks ago, I sent an email to our original sales representative, stating that I wished to cancel the project. I had a reply from the CEO of the company, and in that email it confirmed what I had suspected for some time… He stated that "In the last two months, we have upgraded architecture of Orderhive to achieve customisation in the SaaS version. So we can deliver better and much faster than earlier. I am working on your requirement to figure out how we can achieve it in SaaS customisation."
Orderhive has essentially used the money we have paid them to develop our custom solution to upgrade their own SaaS solution - we have funded some part of the development of their SaaS product that they will ultimately use to sell to other customers.
It is frustrating that they are now refusing to refund our monies, which in reality, is a tiny portion of what we have spent in time and wages on this project. They have a clear refund policy - but usually these only apply when something/anything is actually delivered.
It is absolutely possible that the Orderhive out-of-the-box SaaS solution is a good one. However, I would warn anyone who is looking at the "Plus"/"Enterprise" solution to be extremely cautious of Orderhive. If you do go ahead, do not accept the scope that is sold to you by Orderhive - insist on a custom, detailed scope of works with details about how each feature will work. Insist on progress payments that are payable on delivery of each feature.
Pros
I can only speak of my experience, as an Orderhive Plus/Enterprise customer. I try to be fair in all my reviews, and this review should only be taken into consideration if you are looking at becoming an Orderhive Plus/Enterprise customer.
Around 18 months ago I started conversations with Orderhive as a potential vendor to run a large portion of our ecommerce business. It seemed promising, and the idea that the Plus (now called Enterprise) solution was customisable was the reason I decided to select Orderhive.
There was a significant amount of due-diligence from my end. It took me around 6 months to get my head around what features the software currently had, and what we would need to have Orderhive complete as a customisation.
This in itself was also quite a bit of work - there were a number of revisions to the contract documents, created by a non-technical sales representative. My concerns started around this point when I was unable to speak with a technical representative to discuss, in more detail, how each feature would work.
The google doc that I created to try to capture the detail of each feature was simply copy and pasted in to the contract document - meaning that if I missed something then it was going to be developed incorrectly. It seemed that there was no attempt whatsoever from Orderhive to truly understand what it was that we required on a deep level.
Cons
Nonetheless, once we signed the contract, and we paid the deposit, things were underway - and I will admit it did seem promising. Within around 8 weeks Orderhive had set up the staging and production server environments and had completed some very basic functionalities such as adding an additional column to the Kanban order view.
However, once the very basic customisations were completed, things completely stopped. It was tough work from my part to get the Orderhive team together to discuss where the project was at, and why it had stopped. We had a couple discussions about how to get things back on track, but it was at this point that I wondered if Orderhive had just realised some of the complexities that would be involved in our customisations.
It took around 3 more months of exchanges between us for me to formulate a plan in how finish this project - I compromised significantly on the features we originally requested. I actually removed the largest customisation from the project in the hopes it would kick it back in to gear. But it seemed the damage was done - the Orderhive team no longer wanted to work on this project - and instead place their focus on an easier (more profitable) area of their business.
Industry: Retail
Company size: 2-10 Employees
Used

Daily

for

1-5 months

Review Source
Overall rating
Value for Money

Ease of Use

Customer Support

Likelihood to recommend

10.0

/10
Powerful automation, great UI, and outstanding support
Reviewed on 29/09/2020
Pros
Orderhive has exceeded our expectations.
It is very fairly priced for the power of the system.
The automations for order processing and purchasing are huge labor savers. You can be quite creative using them to fit your business.
Anytime we get to a point where we can't do something we want, their team takes it seriously and tries to figure out how to help with a different process or even taking the issues to their development team for exploration.
The UI is beautiful compared to competitors. There are some limitations in search, sort and filter of large data sets, but they are working on expanding and strengthening it.
Onboarding takes time if you are migrating from other systems, but they are always present to problem solve. Data flows easily in and out of the system via excel sheets.
Integrations work well and APIs seem reliable.
We are US based. Orderhive is India based. I was worried the time difference would make it difficult to receive quality support, but their support team is quickly available most of the time so it is never a problem.
Highly recommended and I look forward to watching this strong platform get even stronger with its creative and humble corporate culture
Cons
I would like to see much more pop up contextual help. If I could hover over a help icon next to a field name, I wouldn't need to start a chat. That would save everyone time.
Industry: Health, Wellness & Fitness
Company size: 2-10 Employees
Used

Daily

for

1-5 months

Review Source
Overall rating
Value for Money

Ease of Use

Customer Support

Likelihood to recommend

10.0

/10
Amazing on boarding and support, great interface
Reviewed on 27/08/2020
It has been a overwhelmingly​ positive experience. I recommend it.
It has been a overwhelmingly​ positive experience. I recommend it.
Pros
The 1 on 1 support that I received was exceptional​. This made all the difference in getting up and running on this new platform. I like the simplicity of the app. I had used Skubana before and it was so complicated and less visually appealing than Orderhive.
Cons
The report that I wanted did not exist, but Orderhive went above and beyond to create a custom​ report for me.
Orderhive FAQs
Below are some frequently asked questions for Orderhive.
Q. What type of pricing plans does Orderhive offer?
Orderhive offers the following pricing plans:
Starting from: US$44.99/month
Pricing model: Subscription
Free Trial: Available
15-day completely free trial (no credit card required) Add-ons are available for more functionalities. Easy refund policy, no questions asked. Orderhive comes with a 15 days free trial (no credit card needed) and lends 24X7 customer support to its users.
Q. What are the main features of Orderhive?
Orderhive offers the following features:
24*7 customer support
Activity tracking
Amazon FBA
Amazon Multi-Channel Fulfillment
Auditing
Auto-sync of orders from channels
Automatic status update
Backordering / preordering
Barcode scanning
Barcode support
Bulk shipments
Buy and print shipping labels
Cloud-based technology
Communication management
Create payments and manage invoices
Data import & export
Data synchronization
Demand forecasting
Descriptive sales reports
Discounted USPS rates
Filtered views
Integrate with popular business apps
Integration with accounting platforms
Integration with shopping cart platforms
Inventory control
Inventory management
Inventory tracking
Invoice management
Location tracking
Manage multiple channels
Manage user permissions
Multi-channel management
Multi-store pricing
Multi-warehousing
Order fulfillment
Order processing
Order tagging
Picklist generation
Product Bundling/Kitting
Purchase orders
Real time analytics
Real time data
Real time reporting
Real time tracking
Real-time stock updates
Real-time sync of invoices
Returns management
Send dropshipping
Shipping calculator
Status tracking
Stock management
Template management
Track packages of 300+ shipping providers
Vend Integration
Wholesale order management
Workflow management
Q. Who are the typical users of Orderhive?
Orderhive has the following typical customers:
Small Business, Large Enterprises, Public Administrations, Non Profit, Freelancers, Mid Size Business
Q. What languages does Orderhive support?
Orderhive supports the following languages:
English
Q. Does Orderhive support mobile devices?
We do not have any information about what devices Orderhive supports
Q. What other apps does Orderhive integrate with?
Orderhive integrates with the following applications:
AfterShip, AuditShipment, BigCommerce, Dropbox Business, FreshBooks, QuickBooks Online, QuickBooks Online Advanced, Shopify, Xero, Zoho CRM
Q. What level of support does Orderhive offer?
Orderhive offers the following support options:
FAQs, Knowledge Base, Online Support, Phone Support, Video Tutorials, Forum
Related categories
See all software categories found for Orderhive.