The best lightweight LMS that's fast, flexible & easy to use
About LearnWorlds
LearnWorlds is a powerful white-labeled and eCommerce-ready LMS, packed with advanced capabilities, that helps you create and sell online courses, educate customers, or train employees. This is the most innovative, user-friendly, fast, reliable, and scalable cloud-based e-learning solution in the market.
Whether you are an individual trainer and have few dozens of students, a large training organization serving audiences of tens of thousands, or even a corporation looking to build an employee training portal, LearnWorlds is your go-to solution. Use LearnWorlds to create and run a beautiful, flexible, and powerful online school with premium e-learning, marketing, and sales features.
LearnWorlds focuses relentlessly on the learner's journey allowing users to create engaging and personalized learning activities targeting the needs of their learners. Served by a clean, fast, and intuitive user interface, a built-in community, and a well-researched ecology of e-learning tools, the platform offers stunning learning experiences and helps learners achieve their objectives, while make learning a fun and enjoyable process.
LearnWorlds' unique platform features are classified into five main categories as follows:
Course Creation:
-Course Player
-Live classes
-Interactive videos
-SCORMs
-Quizzes & Exams
-Certificates
-Community
Course Selling:
-Lead capture
-Coupons & Bundles
-One-click sales funnel
-Subscriptions & Memberships
-Flexible payment methods
Website Building:
-Website Builder
-Templates & Flavors
-Ready Sections & widgets
-Blog
-Popup
-CTAs
-Offers
Business Scaling:
-SEO
-Single Sign-On
-Integrations
-Affiliate marketing
-Email marketing
-UTM tracking
-Management
-White labeling
-Mobile Learning
-SLA
Assessment & Reporting:
-User progress & segments
-Scheduled reports
-Course Insights
-Gradebook & Assignments
-User Bulk Actions
LearnWorlds enables professionals within the education and eLearning industry to create and sell custom online courses, as well as carry out online training, build custom school websites, and track learning. The white-label solution is fully customizable and can be used to train students or employees, educate customers, and sell courses to third parties.
With LearnWorlds' course-building tools, users can create custom eLearning courses with video content, tests, custom questions, and branded digital certificates. The video learning tools facilitate interactive online education with features including transcripts, hotspots, title tags, pointers, image overlays, and more to aid with engagement. Users are able to define course navigation and sequences based on learner needs and select from a number of test types including informal quizzes, formal assessments, and revision tests.
The course selling capabilities of LearnWorlds allow users to sell individual courses, bundles, subscriptions, or memberships from an online POS (point of sale). Businesses can create a beautiful online academy and custom online store for selling courses, manage coupons and promotions, sell courses in multiple currencies, and integrate with various payment gateways including Stripe, PayPal, Shopify, 2Checkout, and PagSeguro. LearnWorlds also integrates with third-party marketing and affiliate tools including MailChimp, ActiveCampaign, ReferralCandy, and more, and comes with a white-label mobile app that helps you cater your learners' needs and scale your business.
Pricing starting from:
US$24.00/month
Free Version

Free Trial

Subscription
Key benefits of LearnWorlds
• Create engaging online courses using images, audio, interactive video with transcritpts, questions and captions, PDFs, ebooks, exams, assignments, embedded content, graded SCORMs, and issue certificates.
• Sell your online courses and content using promotions, coupons, memberships, bundles, subscriptions, built-in SEO, lead capture and more, and use LearnWorlds' white-mobile app to offer learning on the go.
• Track your learners' progress and use the built-in gradebook to assess and mark their efforts. Your school can maintain a log of events such as logins, failed buying attempts or visitor activities and engagement.
• Choose from multiple currencies and flexible payment gateways such as $, A$, CA$, Stripe, Shopify, PayPal, 2Checkout, and more.
• Customize the platform's language, secure access using single sign-on (SSO) and track lead conversion campaigns across Facebook or Google Ads.
• Scale your business using powerful marketing integrations and create a beautiful online school choosing from 50+ highly customizable templates, site flavours, ready sections and widgets, popups, CTAs, and many more.
Typical Customers
Freelancers

Small Businesses

(2-50)

Mid-size Companies

(51-500)

Large enterprises

(500 and more)
Markets
Albania, American Samoa, Andorra, Anguilla, Antigua & Barbuda and 140 others
Supported Languages
Dutch, English, French, German, Greek and 5 others
Pricing starting from:
US$24.00/month
Free Version

Free Trial

Subscription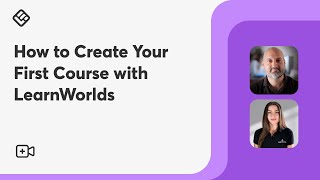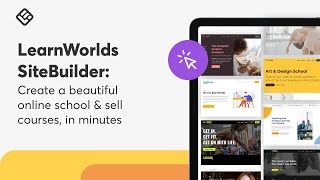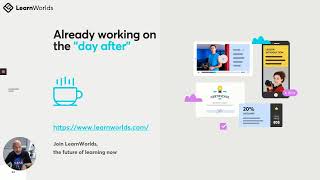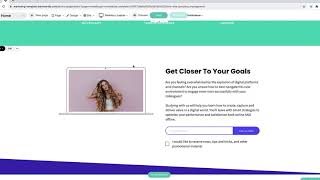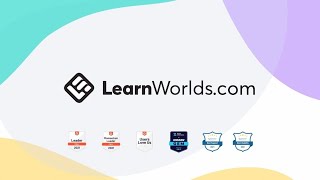 Total features of LearnWorlds: 171
API
Academic/Education
Access Controls/Permissions
Activity Dashboard
Activity Monitoring
Activity Tracking
Alerts/Notifications
Appointment Management
Appointment Scheduling
Assessment Management
Asset Lifecycle Management
Assignment Management
Asynchronous Learning
Audio File Management
Audio/Video Recording
Automated Scheduling
Availability Management
Billing & Invoicing
Bite-Sized Learning
Blended Learning
Booking Management
Built-in Course Authoring
Built-in LMS
Business Coaching
CRM
Calendar Management
Calendar Sync
Campaign Management
Cataloguing/Categorisation
Certificates
Certification & Licensing
Certification Tracking
Class Scheduling
Client Management
Collaboration Tools
Commenting/Notes
Communication Management
Compliance Management
Contact Management
Content Library
Content Management
Content Publishing Options
Content Sharing
Corporate/Business
Course Authoring
Course Management
Course Publishing
Course Tracking
Credit Card Processing
Customer Accounts
Customer Database
Customisable Branding
Customisable Forms
Customisable Questions
Customisable Reports
Customisable Templates
Data Import/Export
Data Security
Data Synchronisation
Discount Management
Document Management
Drag & Drop
Electronic Forms
Electronic Payments
Email Marketing
Email Reminders
Employee Database
Employee Engagement Software
Employee Onboarding
Employee Portal
Employee Profiles
Employee Training
Engagement Tracking
Event Calendar
Event Scheduling
Extended Enterprise Learning
Feedback Management
For Schools
Full Text Search
Gamification
Goal Setting/Tracking
Gradebook
Image Editing
Instructor-Led Courses
Interactive Content
Interactive Learning
Invoice Management
Learner Portal
Learning Management
Learning Paths/Tracks
Life Coaching
Media Import
Media Management
Metadata Management
Microlearning
Mobile Access
Mobile Alerts
Mobile Commerce
Mobile Learning
Monitoring
Multi-Currency
Multi-Language
Multi-Location
Multi-User Collaboration
Multimedia Support
Negative Feedback Management
Offline Access
Performance Metrics
Program Management
Progress Reports
Progress Tracking
Promotions Management
Pulse Surveys
Question Library
Quizzes
Real Time Analytics
Real Time Data
Real Time Reporting
Recurring/Subscription Billing
Registration Management
Reminders
Reporting & Statistics
Reporting/Analytics
Role-Based Permissions
SCORM Compliance
SEO Management
Scheduling
Search/Filter
Secure Data Storage
Self Service Portal
Self-Enrollment
Self-Learning
Self-Service Content Curation
Session Notes
Shopping Cart
Single Sign On
Skills Assessment
Skills Tracking
Social Learning
Social Media Integration
Sport Coaching
Student Portal
Surveys & Feedback
Synchronous Learning
Tagging
Template Management
Templates
Tests/Assessments
Text Editing
Third Party Course Library
Third Party Integrations
Third-Party Integration
Training Administration
Training Companies
Training Management
Training Record Management
User Management
User Onboarding
Version Control
Video Conferencing
Video Management
Video Streaming
Video Support
Virtual Classroom
Visual Analytics
Web Forms
Website Integration
Website Management
Workflow Management
eCommerce Management
eLearning Companies
Google Classroom
#1 Alternative to LearnWorlds
Google Classroom is a collaboration tool for educators to create assignments, provide feedback, and track student...
iSpring Suite
#2 Alternative to LearnWorlds
iSpring Suite is a comprehensive, all-in-one authoring toolkit for creating engaging eLearning content. It offers a...
Udemy Business
#3 Alternative to LearnWorlds
Udemy Business offers fresh, on-demand courses across tech, business, and wellness to train and upskill teams across...
Workleap LMS
#4 Alternative to LearnWorlds
With the right tool, corporate training is a real vector of growth! Didacte is an LMS designed for human-oriented SMBs....
---
Already have LearnWorlds?
Software buyers need your help! Product reviews help the rest of us make great decisions.
Showing 5 reviews of 100
Industry: E-Learning
Company size: 2–10 Employees
Used

Daily

for

6-12 months

Review Source
Overall rating
Value for Money

Ease of Use

Customer Support

Likelihood to recommend

10.0

/10
Experience after using learnWorlds for 7 month
Reviewed on 4/12/2018
I have used few others providers and wasn't satisfied until I found LearnWorlds. They have all the...
I have used few others providers and wasn't satisfied until I found LearnWorlds. They have all the tools and easy to use interface to build your online school.
Pros
It's easy to use and doesn't take to much time to learn all the core functions. I build my first online course in a few hours using they awesome design tools and page builder. Also I have to mention friendly and help full customer service. That's really important for me.
Cons
Translating school pages to different language takes some time. They have prepared translated version in most popular ones, but in my case I had to spend few days on doing that. Still it's easy to understand how to do it.
Industry: Nonprofit Organisation Management
Company size: 501–1,000 Employees
Used

Daily

for

1+ year

Review Source
Overall rating
Value for Money

Ease of Use

Customer Support

Likelihood to recommend

10.0

/10
One stop shop for a decentralized network of non-profits
Reviewed on 9/03/2021
Our goal is to provide our over 1000 members from 342 connected non-profits from around NYS "the...
Our goal is to provide our over 1000 members from 342 connected non-profits from around NYS "the right resources, right when they need them". Learnworlds helps us categorize our resources into the 10 areas of organizational health that we have identified, making it simple for our members to find the resources they need.
We also use it as the landing page and gateway for digital cohort learning experiences. Gives us a one stop shop for meeting links, content, and engagement. Our facilitators don't have to resent the same zoom link for all of the 9 different sessions they'll be hosting. Helps reduce the administrative burden on them.
Pros
LearnWorlds is more than an online learning platform. It's flexibility and adaptability has provided us the ability to engage our 342 connected non-profits around New York State in a variety of ways. The best part is that there support team is quick to respond and help with the unique situations we're running into as we provide resources and connection to our over 1000 member organization. Couldn't be more happy with our experience.
Cons
I'm getting picky here but the updated design elements (which I was hoping would come out) ended up being great but I had to rebuild all my pages to fit the new templates. I use the platform as a digital resource library so I've got over 125 "courses" that I had to recreate. But it ended up being a net positive because the new template designs and user experience is way better.
Response from LearnWorlds
Jon, thank you for your 5-star review. It is absolutely fantastic hearing that our platform and the support team has made your LearnWorlds experience an outstanding one! Also, thank you for your feedback, which we have shared with the team. We are always here to support your vision.
Industry: Education Management
Company size: 51–200 Employees
Used

Daily

for

1-5 months

Review Source
Overall rating
Value for Money

Ease of Use

Customer Support

Likelihood to recommend

0.0

/10
Profit Over People
Reviewed on 23/08/2023
In my 20+ years in the industry, I've never encountered customer service as disheartening as this...
In my 20+ years in the industry, I've never encountered customer service as disheartening as this platform's. Its focus on squeezing money from users overshadows any concern for their satisfaction. Their email response, a curt "this is our policy," exemplifies their attitude.Throughout my career, no company has so blatantly favored profit over patrons. The erosion of ethical business practices is deeply troubling. To those considering this platform, beware: their abysmal customer service is a reflection of their values. Newcomers deserve better.What's most disheartening is the abandonment of the basic principle that customers are a business's lifeblood. In my experience, genuine support and a customer-first approach should be paramount. Sadly, this platform has lost sight of that.My negative review is a plea for change. Their disregard for customers and obsession with profit cast a long shadow. As a professional, I urge you to seek companies that value customers over dollars. Businesses rooted in empathy and respect endure. Demand better—your experience matters.
Pros
While the feature set appears promising, the combination of inadequate customer service and a subpar UI/UX is a deal breaker in my opinion.
Cons
It's a company where profit takes precedence over customer service.
Industry: Insurance
Company size: 51–200 Employees
Used

Daily

for

2+ years

Review Source
Overall rating
Ease of Use

Customer Support

Likelihood to recommend

10.0

/10
User friendly and lots of functions and features!
Reviewed on 3/03/2021
Pros
LearnWorlds is very user friendly and easy to learn. There are a lot of functions we can use and different ways we can customize our product to make it personable to our company brand. It's also great that they have interactive features that we can integrate into our e-learning courses. The software had the features and functions we were looking for in providing the e-learning course we wanted to provide to our clients. You can import your own videos, add subtitles, have interactive quizzes, and even provide automatic certification upon completion of the course! All the reports and analytics that are available to admins are also really helpful because it allows me to track user progress and lost certificates if needed.
Cons
There are some features that I would have hoped to be even more customizable, but whenever I ask the Support team for assistance, they always do their best to give me an alternative option or a workaround which is always nice. I think it would be nice to have some customizable pop-up alerts in case there are anything we need to notify our users when they first enter our site. Minor things such as being able to edit the footer on some pages or customizing the contact form to have more fields would be a great addition!
Response from LearnWorlds
Thank you so much for this amazing review Demi! We are incredibly grateful that you took the time out to leave us a 5-Star review. We always take into consideration our customers feedback and, wherever possible, implement it in our frequent updates. On the 23rd of March, we are launching the new Popup builder to engage your visitors with the most versatile popup builder on the market. Stay tuned!
see more here: https://whatsnew.learnworlds.com/en
Industry: Education Management
Company size: 2–10 Employees
Used

Daily

for

6-12 months

Review Source
Overall rating
Value for Money

Ease of Use

Customer Support

Likelihood to recommend

10.0

/10
Excellent Platform, very happy!
Reviewed on 3/03/2021
Overall, I love this company! We are very happy with the platform!
Overall, I love this company! We are very happy with the platform!
Pros
We did extensive research and trials on at least 10 different LMS programs prior to deciding on Learnworlds. We ultimately went with Learnworlds because of the simplicity of the program, without compromising the quality of courses that are delivered. We love the interactive feature on the videos, and the course pages are very professional and modern. They also host free workshops frequently to provide support to their users, which has been very helpful. Overall we are very happy!
Cons
This seems to be a quickly growing company, with new features and improvements every week, which is wonderful, but there is always a fine line between keeping it simple and not making it so complicated that it becomes overwhelming (the new site design editor is excellent, but definitely a learning curve compared to the original editor. On the old designer allowed almost anyone on our team to get on and create a course and course overview page within minutes, the new editor means more time and training on our part to get our instructors to use it). Luckily, they still allow use of the old editor, so all good. I hope they continue to prioritize simplicity as they continue to add more features.
Also, the grading of tests and recording of students answers -- we have to use our own forms in order to record each students answers when taking a test. Being an online course platform, tests and quizzes are critical.
Response from LearnWorlds
Thank you so much for this 5 star review Kelly! Thanks for the useful feedback which we have shared with our team. We are always taking into consideration our customers' feedback and, wherever possible, implement it in our frequent updates. Our Customer Success Team is here for you anytime.
LearnWorlds FAQs
Below are some frequently asked questions for LearnWorlds.
Q. What type of pricing plans does LearnWorlds offer?
LearnWorlds offers the following pricing plans:
Starting from: US$24.00/month
Pricing model: Subscription
Free Trial: Available
LearnWorlds is available across four pricing tiers, starting at $29 per month for the Starter plan, plus $5 per course sale. The Pro Trainer and Learning Center plans have no transaction fees. All prices are outlined below: Starter: $29/month (or $24/month when billed annually) + $5 per course sale Pro Trainer: $99/month (or $79/month when billed annually) Learning Center: $299/month (or $249/month when billed annually) High Volume & Corporate: contact LearnWorlds for custom pricing
Q. Who are the typical users of LearnWorlds?
LearnWorlds has the following typical customers:
Self Employed, 2–10, 11–50, 51–200, 201–500, 501–1,000, 1,001–5,000
Q. What languages does LearnWorlds support?
LearnWorlds supports the following languages:
Dutch, English, French, German, Greek, Italian, Japanese, Portuguese, Spanish, Traditional Chinese
Q. Does LearnWorlds support mobile devices?
LearnWorlds supports the following devices:
Android (Mobile), iPhone (Mobile), iPad (Mobile)
Q. What other apps does LearnWorlds integrate with?
LearnWorlds integrates with the following applications:
2Checkout, AWeber, ActiveCampaign, Auth0, Candy, ConvertKit, Fomo, Freshchat, Freshdesk, Google Analytics 360, Google Search Console, HubSpot CRM, Intercom, Mailchimp, Meta for Business, Mixpanel, Olark, PayPal, Quaderno, ReferralCandy, Refersion, Shopify, Stripe, Vimeo, Webex, Wistia, Zapier, Zendesk Suite, Zoom Meetings, iDEAL, tawk.to
Q. What level of support does LearnWorlds offer?
LearnWorlds offers the following support options:
Email/Help Desk, FAQs/Forum, Knowledge Base, Phone Support, 24/7 (Live rep), Chat
Related categories
See all software categories found for LearnWorlds.