About MOGO
MOGO Azure provides Cloud dental solutions for general dentists and specialists. MOGO is the only dental software secured with trusted Microsoft Azure for the highest HIPAA-compliant protection and security. For over 30 years MOGO has provided robust features from the basic to advanced such as an electronic appointment reminder function called eReminders. eReminders automatically sends recall cards, appointment confirmations, birthday cards and more to patients' email addresses or cell phones and tracks patient responses. Other features not to miss are online patient forms, an integrated imaging system, employee Time Clock & tracking, internal and follow me messaging, and extensive reporting.
---
Key benefits of MOGO
MOGO is a secured cloud-based dental system offering intuitive Plug & Play operation, plus integrated Imaging, Email/Fax and word processor capabilities.
Send automatic text and email appointment reminders to minimize patient no-shows, while improving relations with targeted marketing promotions and greetings messages.
Orthodontists can track insurance claims and payment plans while documenting patient treatments with MOGO's dental charting tools, tracking general dentist progress.
Oral surgeons are able to track and bill medical claims, track general dentist referrals, send customizable post-op letters and issue electronic consent forms.
Periodontists can enjoy hands-free, voice operated periodontal charting features and quickly view side-by-side X-ray comparisons with the integrated Imaging Suite.
---
Images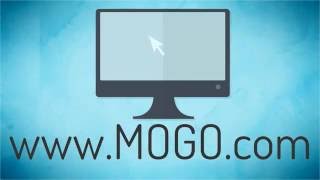 Not sure about MOGO?
Compare with a popular alternative
Eaglesoft
#1 Alternative to MOGO
Eaglesoft is a dental practice management solution that helps clinics assists with medical charting, patient scheduling,...
Dentrix Enterprise
#2 Alternative to MOGO
Dentrix Enterprise is a web-based solution that allows organizations like large dental groups, DSOs, community health...
Curve Dental
#3 Alternative to MOGO
Curve Dental is the leading provider of cloud-based practice management software for modern dentists.
BestoSys
#4 Alternative to MOGO
Bestosys is a complete practice management software for doctors & dentists with features for record keeping, patient...
---
Already have MOGO?
Software buyers need your help! Product reviews help the rest of us make great decisions.
Showing 5 reviews of 61
Industry: Hospital & Health Care
Company size: 2–10 Employees
Used

Daily

for

2+ years

Review Source
Overall rating
Value for Money

Ease of Use

Customer Support

Likelihood to recommend

8.0

/10
Mogo
Reviewed on 5/09/2019
We have been using MOGO for over 10 years. Originally we used the server edition but have switched...
We have been using MOGO for over 10 years. Originally we used the server edition but have switched to the cloud recently and we have been very pleased. The remote login option is great for bad weather days! The technical support services have been wonderful in helping with any questions or problems we have encountered.
Pros
The best part about MOGO is how easy it is to use. If you hover the curser over any button, it tells you what it does! Training is a breeze.
Cons
I have no complaints about the software. It is continually being updated and new options appear with every update.
Reasons for Switching to MOGO
We decided to go with MOGO because of the ease of transition, wonderful customer service and cost.
Industry: Medical Practice
Company size: 2–10 Employees
Used

Daily

for

2+ years

Review Source
Overall rating
Value for Money

Ease of Use

Customer Support

Likelihood to recommend

10.0

/10
Highly recommend Mogo Azure
Reviewed on 3/09/2019
I am pleased with being able to access the Mogo software remotely from any computer, without...
I am pleased with being able to access the Mogo software remotely from any computer, without needing my office server. This is convenient if I need to access a patient record after hours from my home. Also, they have a very reliable backup to their Cloud, so I don't need to worry about doing a daily manual backup or worry about a virus attacking my system. My overall experience with Mogo Azure is highly positive!
Pros
I have used Mogo for over 15 years. The program is very easy to use. The technical support staff is excellent. They are very reliable, and they promptly return my calls. I recently upgraded to the Mogo Cloud service, which was a smooth transition. I am glad that I switched to their cloud service because recently my server was hit with a ransomware virus that accessed my system through my backup company's servers. The Mogo Cloud prevented the hackers from getting to my patient information on my Mogo program! I absolutely recommend Mogo for their Cloud protection and for their incredible technical support!
Cons
Mogo has a lot of information that takes some initial time to learn. We are now very comfortable with the program because we have determined which program components work best at my office. Technical support was very helpful with my staff as we initially learned their program.
Industry: Health, Wellness & Fitness
Company size: 11–50 Employees
Used

Daily

for

6-12 months

Review Source
Overall rating
Value for Money

Ease of Use

Customer Support

Likelihood to recommend

0.0

/10
Not user-friendly and very slow software
Reviewed on 25/07/2017
Pros
Once you finally complete a treatment plan, I like how you can easily move the phases of treatment around, this was not a feature in the previous software I have used. We have 4 locations. I like that I can access databases for all the locations.
Cons
It is not very user-friendly, especially in the clinical aspect. There is no quick way to do anything. Taking Xrays other than a PAN is a nightmare. Entering a treatment plan takes forever (there is a long lag-time when entering treatment)! MOGO errors and crashes multiple times a day. Please don't think this is an issue with the hardware-it was all updated to comply with the MOGO system requirements. The Medical history is a mess. There isn't a good way to get there and you have to fill a new form out each time (it doesn't save answers for a patient to re-sign at a subsequent appointment if there are no changes). It is also very difficult to access the MedHx once it is completed (You have to search through the notes section to access it). The software needs work and I feel like a beta tester, yet we were told this was the latest and greatest software. I would welcome MOGO to sit in the op with me while I work to improve the clinical time it takes to use their software. The training is insufficient for such a non-user-friendly software. I had no formal training with a few other dental software. They were all very easy to learn; even temps caught on quickly. There are many inconsistencies with it as well. You can do something in one patient's chart, go to do it in another and it doesn't work. I also think it could use a facelift. The software itself looks up-to-date within the home screen, but once you navigate away from it, it looks like an old MS-DOS system.
Response from MOGO
Thank you for your feedback on the MOGO program and your time to let us know your concerns.
We have been here for over 30 years and do understand our clients concerns are our priority. Each software has its unique setup of strength and weakness and we strive to consistently improve. We really would appreciate if you would spend some time to work with us on the concerns you have. To better our product for you as well as all of our MOGO users is always our goal.
It is great to hear your customer service experience has been favorable. We consistently work very hard to progress relations. We will be in touch soon!
Used

Daily

for

2+ years

Review Source
Overall rating
Value for Money

Ease of Use

Customer Support
MOGO has worked well for our office over the past 10+ yrs. The support team has been great!
Reviewed on 15/03/2018
Pros
All the customizable features, reports, colors and settings. The charts are great and colorful. Importing x-rays and documents is a very simple process. Searching for a patient on the lookup list is easy since you can search by any information you have in any column. (i.e. patient phone number, or first name) . The schedule is easy to read and customize. The electronic claims features and being able to check the to do list to make sure none were missed.
Cons
That only one person can access the transaction screen at a time - for example, the hygienist wants to access it for dating the treatment and doing her notes, but cannot as the receptionist has it open to collect payment. Also if I want to make a treatment plan and print it, and the receptionist wants in there to complete a transaction, only one of us can work in there at a time.
Also would like to have a local support available for in office training. We have never had in office training in our office. We've had to figure it out by the training videos and trial & error, and some tips along the way. We know that there are a lot more features that we could use and enjoy if someone could come and walk us through the steps and answer all the questions we have about using those features. Many of the training videos are outdated, though I have noticed new ones in the past year.
I wish the statements could be more customizable by individual. (like choosing a separate address to send it to instead of the family head, or in cases of children of divorced parents being able to generate and customize statements for both sets of parents). What messages to include for that individual to print and better explain the billing, etc.
When I want to print a receipt, I have to go through 4 prompts to get a receipt to print.
Industry: Higher Education
Company size: 10,000+ Employees
Used

Daily

for

2+ years

Review Source
Overall rating
Value for Money

Ease of Use

Customer Support

Likelihood to recommend

10.0

/10
I have been a MOGO customer for over 20 years. That should say it all!
Reviewed on 26/10/2017
It served me very well for over 20 years. Although I recently sold my practice, I still recommend...
It served me very well for over 20 years. Although I recently sold my practice, I still recommend this software highly to the students I teach in my practice management courses at UMKC.
Pros
First of all, MOGO is very intuitive to learn and use. It opens with a list of every patient, similar to a Rolodex. All of the functions of the program are accessible from this starting point. The letter writing and template creation capability is one of the hallmarks of their software. I am very familiar with other popular brands of dental practice management software and what takes one keystroke with MOGO, typically requires multiple steps with competitors. I have always found their customer service department and reps to be friendly, knowledgeable, and willing to stay with you until your question is answered to your satisfaction. Another aspect of their business model that I have found to be most beneficial is their willingness to listen to my suggestions and sometimes incorporate my ideas to enhance their product in a future upgrade. I have had MOGO transfer data from another software system and convert it to a MOGO platform and never experienced any major issues. Finally, if you compare the price you pay for MOGO software and service with other leading competitors, you will save money with MOGO and own a superior product. MOGO is easy to use, the program encompasses every imaginable feature, the company employs great people, and it can be purchased for a reasonable cost. Don't waste too much time exploring other options. You will not be disappointed with MOGO!
Cons
There are not many things that fall into this category in my experience with MOGO over 20+ years. As with any software program, new versions sometimes have programming bugs that have not been completely worked out yet. Although it is frustrating at the time, MOGO technical support has always been very helpful and getting any glitches corrected ASAP.
MOGO FAQs
Below are some frequently asked questions for MOGO.
Q. What type of pricing plans does MOGO offer?
MOGO offers the following pricing plans:
Starting from: US$250.00/month
Pricing model: Subscription
Free Trial: Available
Includes all technical support, updates, enhancements, and upgrades!
Q. Who are the typical users of MOGO?
MOGO has the following typical customers:
Self Employed, 2–10, 11–50, 51–200, 201–500
Q. What languages does MOGO support?
MOGO supports the following languages:
English
Q. Does MOGO support mobile devices?
MOGO supports the following devices:
Q. What other apps does MOGO integrate with?
We do not have any information about what integrations MOGO has
Q. What level of support does MOGO offer?
MOGO offers the following support options:
Email/Help Desk, Phone Support, Chat
Related categories
See all software categories found for MOGO.