About Marketing 360
Marketing 360 is a technology company that provides business management and marketing software and services for SMBs and franchises. The Marketing 360 platform gives SMBs everything they need to manage and grow their business from a singular platform, including the ability to — build a professional website, accept and manage payments, manage leads and customers, book appointments, monitor reviews, manage social media, syndicate business listings, manage content marketing, run multi-channel digital advertising campaigns, and more. Marketing 360 was founded in 2009 with the mission of enriching communities by helping small businesses grow, and is headquartered in Fort Collins, Colorado, with offices in Austin, Texas.
Pricing starting from:
US$25.00
Free Version
Free Trial
Subscription
Top 5 alternatives to Marketing 360
Key benefits of Marketing 360
Singular platform
Payments
Scheduling & Booking
Invoice
Modern Websites
Markets
Australia, Canada, United Kingdom, United States
Supported Languages
English
Pricing starting from:
US$25.00
Free Version
Free Trial
Subscription
Top 5 alternatives to Marketing 360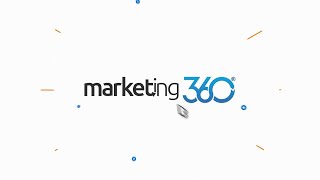 Total features of Marketing 360: 344
2-Way Messaging
AB Testing
ACH Payment Processing
API
Access Controls/Permissions
Accounting
Accounting Integration
Activity Dashboard
Activity Tracking
Advertising Management
Alerts/Notifications
Analytics/ROI Tracking
Appointment Management
Appointment Scheduling
Approval Process Control
Archiving & Retention
Attendance Tracking
Audience Targeting
Audio File Management
Audit Management
Auto Update
Auto-Responders
Automated Publishing
Automated Responses
Automated Scheduling
Automatic Re-ordering
Barcode / Ticket Scanning
Behavior Analytics
Behaviour Tracking
Behavioural Targeting
Benchmarking
Billing & Invoicing
Billing Portal
Booking Management
Booth Rental Management
Brand Tracking
Built-in Accounting
Buy-Here-Pay-Here
CAN SPAM Compliance
CRM
Calendar Management
Calendar Sync
Calendar/Reminder System
Call Reminders
Campaign Analytics
Campaign Management
Campaign Planning
Campaign Scheduling
Campaign Segmentation
Cash Management
Cataloguing/Categorisation
Channel Management
Charge Capture
Class Scheduling
Click Tracking
Client Database
Client Portal
Client Profiles
Collections Management
Commenting/Notes
Commission Management
Communication Management
Communications Management
Competitive Analysis
Compliance Management
Confirmation/Reminders
Contact Database
Contact Management
Content Library
Content Management
Content Publishing Options
Contingency Billing
Contract/License Management
Conversion Rate Optimisation
Conversion Tracking
Credit Card Management
Credit Card Processing
Customer Accounts
Customer Database
Customer Engagement
Customer History
Customer Journey Mapping
Customer Management
Customer Portal
Customer Segmentation
Customer Service Analytics
Customer Support
Customer Surveys
Customisable Branding
Customisable CTAs
Customisable Forms
Customisable Invoices
Customisable Reports
Customisable Templates
Customizable Fields
Customization
Dashboard
Data Import/Export
Data Security
Data Visualisation
Debit/Credit Card Processing
Design Management
Discount Management
Document Classification
Document Management
Document Storage
Donation Management
Drag & Drop
Drip Campaigns
Dynamic Content
Electronic Forms
Electronic Payments
Electronic Signature
Email Alerts
Email Campaign Management
Email Distribution
Email Management
Email Marketing
Email Response Control
Email Templates
Email Tracking
Employee Management
Employee Scheduling
Engagement Tracking
Equipment Tracking
Event Management
Event Triggered Actions
FAQ
File Sharing
Filtering
For Arborists
For Automotive Dealerships
For Chiropractors
For Religious Organizations
For Salons and Spas
Form Builder
Forms Management
Fraud Detection
Full Text Search
Gamification
Geotargeting
Gift Card Management
Goal Setting / Tracking
Google Analytics Integration
Group Posting
Group Scheduling
HIPAA Compliant
Hourly Billing
Image Editing
Image Library
In-Person Payments
Interaction Tracking
Internal Chat Integration
Inventory Control
Inventory Management
Invoice Creation
Invoice History
Invoice Management
Invoice Processing
Job Management
Job Scheduling
Keyword Filtering
Keyword Rank Tracking
Keyword Research Tools
Keyword Tracking
Kitting
Knowledge Management
Labor Rates
Landing Pages/Web Forms
Lead Capture
Lead Distribution
Lead Generation
Lead Management
Lead Nurturing
Lead Qualification
Lead Segmentation
Link Management
List Management
Localisation Automation
Loyalty Program
Maintenance Scheduling
Marketing Automation
Marketing Calendar
Mass Texting
Media Library
Member Communication
Member Directory
Member Portal
Membership Management
Message Personalisation
Mobile Access
Mobile App
Mobile Commerce
Mobile Coupons
Mobile Keywords
Mobile Optimised Emails
Mobile Payments
Mobile Retargeting
Moderation
Monitoring
Multi-Account Management
Multi-Campaign
Multi-Channel Communication
Multi-Channel Management
Multi-Channel Marketing
Multi-Currency
Multi-Location
Multi-Store
Multiple Payment Options
Multiple Site Management
Multivariate Testing
New Car Dealer
Online Booking
Online Booking Tools
Online Calendar
Online Giving
Online Invoicing
Online Payments
Online Store
Online Store Builder
Order Management
PCI Compliance
Pageview Tracking
Partial Payments
Patient Management
Patient Records Management
Payment Fraud Prevention
Payment Processing
Payment Processing Services Integration
Payment Reminders
Payroll Management
Performance Metrics
Personalisation
Photos / Images
Pipeline Management
Pledge Management
Point of Sale (POS)
Polls/Voting
Post Management
Post Scheduling
Practice Management
Pre-built Templates
Product Configurator
Project Billing
Promotions Management
Prospecting Tools
Publishing Options
Quotes/Estimates
Real Time Analytics
Real Time Data
Real Time Editing
Real Time Notifications
Real Time Reporting
Receipt Management
Recurring Appointments
Recurring/Subscription Billing
Referral Tracking
Reminders
Reporting & Statistics
Reporting/Analytics
Request Escalation
Rescheduling
Reservations Management
Response Management
Responsive
Returns Management
Review Generation
Review Monitoring
Reviews Management
Role-Based Permissions
Room Booking
Routing
SEO Management
SMS Messaging
SMS Reminders
Sales Analytics
Sales Floor Management
Sales Pipeline Management
Sales Reports
Scheduled Messaging
Search Marketing
Search/Filter
Segmentation
Self Service Portal
Sentiment Analysis
Separate Checks
Service Department
Service History
Shipping Management
Shopping Cart
Shortcodes
Site Search Tracking
Small Group Management
Social Advertising
Social Marketing
Social Media Integration
Social Media Monitoring
Social Media Retargeting
Social Performance Management
Social Promotion
Source Tracking
Spam Blocker
Split Checks
Staff Management
Status Tracking
Subscriber Management
Tagging
Task Management
Tax Calculation
Team Management
Technician Management
Template Management
Templates
Territory Management
Text Editing
Text-to-Win
Third Party Integrations
Time Tracking
Time on Site Tracking
Tips Management
Transaction History
Transaction Monitoring
Treatment Planning
Trend Analysis
Used Car Dealer
User Interaction Tracking
Version Control
Video Management
Video Support
Visitor Tracking
Visual Analytics
Volunteer Management
WYSIWYG Editor
Wait List Management
Web Forms
Web Traffic Reporting
Web-based Deployment
Website Analytics
Website Integration
Website Management
Website Visitor Tracking
Workflow Management
Worship Planning
eCommerce Management
Bitrix24
#1 Alternative to Marketing 360
Bitrix24 is a free cloud & open source collaboration platform providing CRM, document management, tasking, time...
monday.com
#2 Alternative to Marketing 360
monday.com is a cloud-based Work OS, where teams create workflow apps in minutes to run their processes, projects, and...
Odoo
#3 Alternative to Marketing 360
Odoo is a fully-integrated, customizable, and open-source suite of business applications. A majority of the business...
Agile CRM
#4 Alternative to Marketing 360
Agile CRM combines powerful automation, telephony, web, mobile, email, social and scheduling features to effectively...
---
Already have Marketing 360?
Software buyers need your help! Product reviews help the rest of us make great decisions.
Write a Review!
Showing 5 reviews of 921
Used

Daily

for

6-12 months

Review Source
Overall rating
Value for Money

Ease of Use

Customer Support

Likelihood to recommend

10.0

/10
Great Team of Professionals to Work With
Reviewed on 21/06/2018
It all works together. That is incredibly important. You need all your sources to be able to come...
It all works together. That is incredibly important. You need all your sources to be able to come into one location and be tracked. Leads are the businesses life blood.If you can't track everything you do, you are just shooting in the dark.
Pros
Most small businesses have a person to do their website, another to do their social media. Working with the team at Marketing 360 I have an expert in every field working on my businesses that are working together. They created a great logo, an incredible website that I have received major accolades for, social media, blogs, videos, etc. that all work together to make my business look professional and keep me on page one for all my keywords. Then they do all the things I hate doing like setting up and populating my CRM. They provide a calendar where my assistance can update my calendar. Then they do something most small businesses never do; they track EVERYTHING. We know immediately when something is working or not working. Most businesses are just shooting in the dark. This process take a while. If you only tried Marketing 360 for 6 months, you haven't given it a fair shake. Marketing takes a while. I know. I have been doing marketing for several years. It takes time to dial it in. Time busy business people do not have. That why I turned 99% of my marketing over to a TEAM, the team of Marketing 360; They work together to bring me customers and brand my business with a consistent message.
Cons
I wish the calendar would tie into my other calendars. Other than that, I have been very satisfied with Marketing 360 and the software.
Response from Madwire
Roy, thank you so much for your review and feedback. We appreciate and value the feedback. All ships rise together and we are excited to work with you and build your business up continuously. Thanks for your business.
Industry: Health, Wellness & Fitness
Company size: 2-10 Employees
Used

Daily

for

6-12 months

Review Source
Overall rating
Value for Money

Ease of Use

Customer Support

Likelihood to recommend

10.0

/10
The CRM soft ware is not difficult to understand. For me it's about TIME BLOCKING ....
Reviewed on 14/09/2021
I enjoy my team [SENSITIVE CONTENT]. The entire experience from start until now has been profession...
I enjoy my team [SENSITIVE CONTENT]. The entire experience from start until now has been professional. I like having the support. Speaking weekly is invaluable.
Pros
The CRM soft ware is not difficult to understand. For me it's about TIME BLOCKING and actually taking the time to learn and push buttons. It's kind of like having a new cell phone. You learn new features along the way. I liked that everything is at your finger tips
Cons
Maybe it was me. Maybe it was system interface errors. Not often but sometimes languages simply were not communicating. That's when you walk away and go have Margaritas. This happens in every situation where Tech is involved. Nothing to be concerned about .
Response from Madwire
Hi, Coach Kenya. So glad to hear you've enjoyed working with our team. Please let us know if there's ever anything specific in the platform that is giving you errors or putting you into a margarita-induced state. Our tech team definitely wants to know about that stuff so we can address them. We're looking forward to working with you for years to come!
Company size: 2-10 Employees
Used

Daily

for

6-12 months

Review Source
Overall rating
Value for Money

Ease of Use

Customer Support
IF YOU ARE THINKING ABOUT HIRING MARKETING360, YOU NEED TO READ THIS REVIEW
Reviewed on 10/03/2018
Pros
There are only two pros:
1) First and foremost, my contract with Marketing360 is finally over.
2) I was forced to learn everything about sales and marketing that I was trying to delegate.
Cons
Honestly, I didn't want to write this review. I tried to forget about it and just accept my poor decision, but I just can't. I've been done working with the company for nearly a month now and it still bothers me.
Why? Well, I feel it's my public duty to save my fellow entrepreneurs from the jaws of deceit, empty promises, and weekends filled with bashing your head against your computer monitor.
To be perfectly frank, you'd be better off lighting your money on fire than hiring Marketing360 - at least doing so would spare you months of frustration, anger, and disappointment. Hiring them was the worst decision I've ever made.
Their sales guys were a bit pushy, but raised no red flags. The issues started after I signed my contract.
They convinced me that my website needed to be redone, so we embarked on a 2-month search for fool's gold. Unfortunately, I didn't realize that their web designers build their customer's websites on the back of a clunky, archaic platform that they call "UXI."
I have used Squarespace, Wix, Wordpress, Leadpages, and ClickFunnels, so I know a thing or two about website builders. UXI is unspeakably bad.
And the worst thing is that they can literally hold your website hostage - should you decide to part ways with them - because they have total control over the backend.
It took them over 2 months to "optimize my website for conversions" on UXI. I repeatedly requested access to the backend of this website during these 2 months and they told me that they couldn't allow me to do that because they were afraid that I would "break the site." Finally, my marketing executive relented and jokingly told me on a call that "if you break it, you bought it", referring to the complex UXi platform. She then conceded that their developers have trouble using it. Their developers!!
Who in their right mind would want to run their business website on a custom platform that its developers have trouble using?
At this point, I quickly learned how dreadful the whole platform was. Plus, the initial designs were complete garbage. I had to re-design my entire site myself using Wordpress and I did it over a weekend. It took me less than 48 hours to do the exact same thing that was taking them over 2 months!
At every step in the design, the Marketing360 team pushed back on my requests for edits. To them, this was a get-in-and-out, cookie-cutter, copy-and-paste job, while to me, my website is the face of my awesome company - my livelihood - and I truly cared how it represented me and my brand. I wanted it to be welcoming and thoughtful, not a clunky, "conversion-optimized" mess.
Things only went downhill from there.
Response time was generally about a day, which - in many parts of the country - is longer than Amazon takes to deliver your order. Even worse, they take off weekends, so if something goes wrong with an ad over the weekend, you're screwed. This ruined many of my weekends.
My marking executive did not deliver any ad mock-ups on time and she required so much hand-holding that I eventually just spoon fed her all of the ad copy, audience targeting segmentation, and literally everything else.
Just to be clear, I want to say that again...I quickly realized that the only way I could contain my losses in this terrible business relationship was to do all of the ads myself. I made ALL the landing pages, ALL of the copy, ALL of the ad images, created ALL the audiences, EVERYTHING! I had to even teach myself how to do Facebook retargeting, which was the major reason I hired them in the first place.
They require you to sign a 6-month contract and if you decide that you want out, they'll charge you an early termination fee. So, I just kept paying them to spend my money.
Marketing360 basically just worked as my Facebook ad bank, boosting my ads with the money that I gave them. Except this bank charges you thousands of dollars to help you waste your money.
As a 25-year-old who supports his "side hustle" business by working full time as an engineer, this essentially meant that I was just burning through my savings.
Shortly thereafter, my marketing executive sent me an email to tell me that she was leaving the company. I don't know if she quit or was fired, but I can't say I was surprised.
My new marketing executive began working with me 2 weeks before a huge product launch that I had been working on for months. This was basically a make-or-break product launch for my business that was on life support. Ironically, my useless marketing budget was to blame.
My new marketing executive was far better (hence the 2 stars), but the rocky relationship and abysmal results continued.
On January 23rd, 2018, I asked for a refund of all the unused ad credits that I hadn't spent.
In my contract, I was required to pay per month, of which went to ad credits. Little did I know that they actually skim off a percentage of all the ad credits spend to manage the ads. Something that was not spelled out in the contract.
When I asked to just take my unspent marketing budget and walk away, his management flatly declined despite us being outside of the 6-month contract window.
Their reason?? They said that they "want the opportunity to win my business back." I told them that there was nothing they could do to mend the relationship, and they still declined.
I even offered to pay them their "ad premium" (the percentage of money that they scrape off the top of every marketing dollar they spend for you - this was NOT mentioned at all in the contract by the way) on all but they still refused. I had to spend on underperforming ads just to burn through my money because the alternative was them simply keeping it.
And I say "underperforming ads" because I launched the EXACT SAME ADS (same images, videos, copy, targeting) and mine consistently had a 1,000% to 3,000% higher conversion. I showed them data from multiple ads proving this and they gave me the runaround every time.
Unbelievable. The icing on the cake was spending of my "creative hour credits" to one of their video editors for a 20-second promo clip and they sent me an unfinished version and told me that they burned through all the credits. They said I would have to pay them /hour to finish it. This doesn't make any sense because I provided all of the footage and told them precisely how I wanted it to be edited. Another thing that I ended up doing myself in a few hours.
If you scroll down to reviews left in August, you will see that I left a positive review. Well, I wish I could delete it, but I can't. The reason I left this review is that they hounded me for a review from week 1. After a handful of email requests to leave a review in the first month, I begrudgingly did because I didn't want to damage our already fragile relationship.
If you scroll down, you will see that there are NUMEROUS 1-star reviews, but for some reason, those reviews don't get factored into their perfect "5-star" score.
The only thing worse than the I wasted on this company was the stress and aggravation that plagued me on a daily basis. Once famously quipped that building a company is like "eating glass and staring into the abyss" - well obviously Elon has never hired Marketing360, because his entrepreneurial experience would have been worse.
One final point that you need to embrace: sales and marketing is THE MOST IMPORTANT part of your business. I wish businesses succeeded or failed by the quality of their product and service alone, but unfortunately, that's not the case. For the good of your business, you MUST NOT delegate your sales and marketing. If you are in the early stages of your business, this is even more important. You need to know that not all 20-somethings with an iPhone and 1,000 followers on Instagram know how to market in the digital world. If you can't market your business and sell your vision, don't expect someone to be able to do it for you.
If you know how to log into Facebook, then you can figure out how to make your own ads. I taught myself in the past 6 months and I've gotten pretty good.
Over the course of 8 months, Marketing360 did not help me to make a single sale. I spent working with Marketing360 with nothing to show for it.
I messed up, but you don't have to. Please do your homework and think long and hard about this decision.
I wish you all the best in your entrepreneurial endeavors.
Industry: Consumer Services
Company size: 11-50 Employees
Used

Weekly

for

2+ years

Review Source
Overall rating
Value for Money

Ease of Use

Customer Support

Likelihood to recommend

8.0

/10
Good for retail service business
Reviewed on 14/09/2021
Seems to be getting the name and brand out in front of the public on multiple levels which is...
Seems to be getting the name and brand out in front of the public on multiple levels which is needed in the service business. Administrators are easy to work with and reach out often to see if there are things that need to be improved or updated.
Pros
Website is good. Marketing does not require a lot of hands on but I receive regular updates and the ability to respond if need be. Integrated well, especially email requests for service. Fits well with a retail service business that needs to constantly put our name in front of the public.
Cons
No complaints for my company as it works well for us. I can see where it might not work well for other types of business that have a different clientele.
Response from Madwire
JoEllen, thank you for sharing! It's great to hear that our team is reaching out at a good cadence for you and that the brand advertising has been going well. We look forward to continuing to serve you!
Industry: Mental Health Care
Company size: 2-10 Employees
Used

Daily

for

2+ years

Review Source
Overall rating
Value for Money

Ease of Use

Customer Support

Likelihood to recommend

10.0

/10
Amazing Team, Amazing Software
Reviewed on 24/09/2021
[SENSITIVE CONTENT] and [SENSITIVE CONTENT] have been amazing in helping me generate referrals for...
[SENSITIVE CONTENT] and [SENSITIVE CONTENT] have been amazing in helping me generate referrals for the practice, to the extent where I was able to quit my job at the Veteran's affairs as a clinician and going full time on my private practice, a year later I was able to recruit my best friend and colleague to join my practice and soon I will be reaching out for a third clinician to fill in the spot as we catch up with the referrals, I am so lucky to have such a competent and amazing team! Go Madwire!
Pros
The process is very user friendly, no time is wasted on jumping any loops.
Cons
There is nothing I currently do not like about it, I recommend it to anyone!
Marketing 360 FAQs
Below are some frequently asked questions for Marketing 360.
Q. What type of pricing plans does Marketing 360 offer?
Marketing 360 offers the following pricing plans:
Starting from: US$25.00
Pricing model: Free Version
Free Trial: Available
Create a free account to get started.
Q. Who are the typical users of Marketing 360?
Marketing 360 has the following typical customers:
Self Employed, 2-10, 11-50, 51-200, 201-500, 501-1,000, 1,001+
Q. What languages does Marketing 360 support?
Marketing 360 supports the following languages:
English
Q. Does Marketing 360 support mobile devices?
Marketing 360 supports the following devices:
Android (Mobile), iPhone (Mobile), iPad (Mobile)
Q. What other apps does Marketing 360 integrate with?
Marketing 360 integrates with the following applications:
BigCommerce, Booker, Enecto Web Leads, Facebook for Business, Google Ads, Google Analytics, Gravity Forms, Lightspeed, LinkedIn for Business, QuickBooks, Shopify, Solid Commerce, Stripe, WooCommerce, Yahoo Small Business, Yext, Yotpo
Q. What level of support does Marketing 360 offer?
Marketing 360 offers the following support options:
Email/Help Desk, Knowledge Base, Phone Support, Chat
Related categories
See all software categories found for Marketing 360.